Try Our Free Price Quote Request Tool!
Rates
Visitors to B2B Exchange know that it helps to have the right features and a brand that will be there for you, but at the end of the day the price you pay for a business loan will be among the most important parts of the decision. That's why we've assembled actual prices paid for business loans, straight from our users. Use these figures as a guide as you figure out what to pay during your negotiations.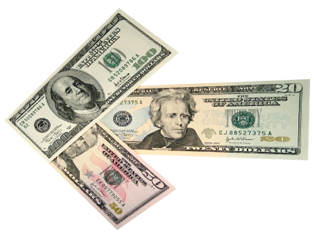 "$435 initiation fee for a $250,000 line of credit at prime rate. One of the better business loans rates I've found thus far."

CEO/President/Owner, Computers - Software, NewYork, NY

"$550,000 - Full established bar."

Buyer, Hospitality, Dayton, OH

"$19000 not including fees and interest. This purchase was for Fitness Equipment."

Buyer, Health & Fitness, San Mateo, CA



"Loan for an RV- Sunseeker 31'. Amount of loan- $43,000."

General Manager, Recreation, Chandler, AZ

"Still finishing purchase and funding approximate value $200,000."

CEO/President/Owner, Media/Entertainment/Publishing, Grand Rapids, MI

"$30K for 6.99% APR 84 month payment plan. No acquisition fees. We have been looking at rates for business loans for several months now, and this was one of the best ones we found."

CEO/President/Owner, Retail, Los Angeles, CA

"$315,000.00 total purchase with $7,000.00 in closing costs."

CEO/President/Owner, Agriculture, Waynesboro, MS

"$191,000 conventional loan at 6.15% for 60 months."

CEO/President/Owner, Indiana Striping Inc., Indianapolis, IN

"Received 10K business loan for less than 8% repayment. Processing was less than 5 days."

CEO/President/Owner, Health Care, Greensboro, NC

"6.5% of total loan proceeds."

CEO/President/Owner, Equipment Sales & Service, San Bernardino, CA
Shop for Business Loans
There are a variety of options for you to explore as you think about buying a business loan. Auctions, e-commerce and request for quote services all provide you a way to evaluate different models, talk to dealers and ultimately figure out what's best for your business loan needs. Check out the links below for some of the best resources on the web when it comes to shopping for business loans.
Online Shopping
Auction Sites
Manufacturers
Straight Talk From
Borrowers
The Internet has enabled the wisdom of the crowds like never before. B2B Exchange brings that wisdom straight to you by collecting the comments and questions of other business loans buyers as they tackle business purchasing head on. If you're not sure what to be looking for in your next business loan, check out the most common thoughts, fears and ideas shared by your fellow business purchasers.
"We are a niche retail store specializing in beer and beer related merchandise. We will surpass the competition by carrying an unparalleled selection of beers from around the world, while still carrying the major national brands at competitive prices. Other merchandise sold here includes packaged gourmet nuts and snacks. Beer steins and different styles of beer related glasses, books about beer, party coolers, bottle openers, mini keg dispensers, beer gift baskets, and other beer related paraphernalia. We are ideally located in an upper middle class suburb. The target customer is men and women ages 25-50. The store will be bright and clean, organized so that every beer is quickly retrievable. We will offer beer education classes, beer tastings, and chef led food/beer pairings. All employees will be at least a certified beer taster, with management being either a Certified Cicerone or a Master Cicerone. Please tell us what our business loans options are."

CEO/President/Owner, Retail, San Antonio, TX

"After months of strategic planning and designing a successful service portfolio, we will launch a range of technology, project, and facility management services in March/April 2009. The company will provide office solutions including digital copying/network printing systems, electronic records management systems, independent project management services, and facility management services to the Northern Part of the State. Led by an experience business manager and technology expert, the company is positioned to succeed in the "new economy" and deliver solid returns. With over 30 years in technology leadership, equipped with academic and professional credentials, and motivated by the need to settle for nothing less than excellence, the company has what it takes to deliver... join in the mission and fulfill the vision!"

CEO/President/Owner, Little Rock, AR

"I have gone through the necessary process to legally file my business through the state. I am currently starting a new business venture with services including custom gift baskets, candy and cookie bouquets and I eventually plan to start catering decorative cakes for any occasion. I have created a website to sell my gift baskets although I have not opened for business. For further expansion I am presently in need of funding to lease or purchase a building, acquire permits, and buy the equipment and supplies needed to operate the business successfully. I am confident this type of service will be greatly appreciated in the location I plan to start my business based on the research I have done on the small amount of competition in the area."

President, Catering, Atlanta, GA

"Our Energy Consulting firm is designed for underprivileged urban and rural communities, businesses, and nonprofits. We bring together a clean energy businesses with underprivileged urban and rural communities, businesses, and non for profits to assist them with implementing Affordable Clean Energy Solar Solutions with group coast packages. U.S. Government Clean Energy incentive for the country to use 25% Clean Energy by 2020, however many regions due to low income cannot afford to pay the cost for these Clean Energy Solutions individually can with our assistance come together with other residence and pay for these solutions in a package over an agreed contract period with the Clean Energy Businesses that we are working with."

President, Energy, New York, NY

"1.1. Objectives To this point, We have successfully developed a strong portfolio of products and services that solve the exact problems our target market (online banking, retail, government) is experiencing today. The next phase is to grow the business by following these four major objectives: 1. Add appropriate sales, presales and marketing resources to cover Americas (US & CA) by early 2009. 2. Fund an effective reseller program in order to maximize territory coverage as soon as possible. 3. Complement our research and development department by adding technical resources who will add quality assurance and technical support on a 24x7 basis. 4. Provide adequate productivity tools and office space to enable our growth."

Owner, Technology, Charlotte, NC

"We are a recycling company on the verge of relocation and reconstruction. We are looking for a Business Expansion Loan if possible. We are trying to buy an Angel Machine that breaks down computer monitors and televisions and they run $75,000. We are looking for competitive rates on business loans. The machine can quadruple income; it is few of its kind and would bring much attention to its location. If you have information or could assist me with the loan information I would be very grateful."

President, Waste Management, Detroit, MI

"Between Katrina and Gustov Hurricanes my business desperately needs to be rehabilitated. I applied with the Small Business Administration and was turned down due to my financial situation at this time. I was disabled in an explosion in 1995. I was a skilled Machinist and would really like to rebuild my shop and teach my knowledge to people who are really interested in learning my trade. I used to make $15-$20,000 on some weeks. I have all sorts of machinery and it saddens me to see it just sitting here getting rusty. This is the first place outside of the SBA that I've looked into small business loans."

Owner, Machinist, New Orleans, LA

"This Business is a smoke-free casual dining, seafood and Louisiana cuisine restaurant. We have established a very nice niche in the market. Restaurant is about 2 years old, in a great location with very high traffic volume. Total debt on the business is very low, but we got ourselves in a financial bind with taxes in trying to operate a second restaurant, which has been recently closed. The ideal situation is to refinance and consolidate outstanding debts which would result in a business loan that is less than half of current asset value which would be used for collateral."

Owner, Hospitality, New Orleans, LA

"We are a small advertising agency. We have recently signed an agreement with a national direct mail company to sell their products in the San Diego market. Our hope is to offer 100% financing for clients who agree to 12-month mailing program. Many clients who use financing are local dentists and doctors/medical service providers. Direct mail products generate 200-350% profit. Our goal is to create a subsidiary company to manage the receivables and invest the profits (business model is based on "Factoring Company" operations). Need $10-25,000 in start-up capital, or, could outsource all 12-month finance programs to a finance company on a fee basis."

President, Advertising, San Diego, CA

"Our Remodeling Company started out in 1992 as a Handyman service which was one man and a pickup truck. Today, I have sub contracted employees that do basement, kitchen, bathroom or whole house remodeling. I have four times the volume now and have the experience of being in the Parade of Homes. Our company has reached its maximum plateau in which advertisement is needed and requires budgeting for more employees for two and three projects at the same time. All of our work is through word of mouth and some light advertising. It is time to reach for the next level!"

Owner, Contractor, Chigago, IL

"We are a franchise operation with great corporate support. As noted above, I am willing to fully collaterize the business loans with some combination of personal real estate and my personal assets of @$550,000 in my Smith Barney account. Personal credit score is 720. I have $87,000 invested to date, (franchise fees for ultimately for our stores and some legal fees) I am incorporated as a C corp and will set up a qualified retirement account into which I will transfer my 401-k of about $100,000 for additional working capital. However, I AM NOT eligible for any SBA program."

Owner, Franchise, New Haven, CT

"We need a few business loans to open our catering company. We would like to have this done as soon as possible as the market is growing. * We have been operating out of home kitchens and are now large enough to expand to a professional kitchen. * We are applying for a small business loan. My personal score is 620 and my sons is 705. * We are looking for startup capital to move our combined experience of 40 years to a commercial catering kitchen. This venture includes my son and daughter as it is a family business."

Owner, Catering, Salinas, CA

"We are a provider of electrical service needs for the Hampton roads area of Virginia. Our services include general service and new installations. We are experiencing financial difficulty due to the current market conditions, but are in need of assistance for cash flow needs and consolidation. We are looking to expand our services as well as our company and need financial assistance. Thank you."

Electrician, Electrical Service, Virginia Beach, VA

"Buying a Liquor Store that's been in Business for 28 years in the same location. 1.7 mil in sales last year. I've worked/managed store for last 4 1/2 years. I should be receiving letter of intent in next day or so, and purchase should take place by the end of the summer. My wife and I rent so we have no assets at this time credit is B+ to an A and our current annual income is about $100,000."

Buyer, Retail, Lakeland, FL
Advice
Overview and Basics
Business loans can help you get a new business idea off the ground or provide some fuel for taking your company to the next level. But you can't just walk into a bank and expect to leave with a check in hand. You need to prove that you can pay back the loan by showing a solid business plan and proving you have collateral.

Besides starting or growing businesses, people may want business loans for a variety of other reasons: improving facilities, renovating, purchasing new equipment, or building inventory. Banks or independent lending institutions will look at "four C's" — credit, cash flow, collateral, and capital — to determine if you're qualified for a business loan.

Different businesses carry varying levels of risk. A bank may want to see a more conservative, proven business model while independent lenders may support riskier business ventures if they feel it has potential. Figure out what type of business loans you need before seeking out a particular lender.
Points to consider:
Why do you need a business loan (buy a business, expand an existing business, purchase equipment, purchase real estate, etc?)
How much are you looking to borrow?
If you own an existing business, how long has it been operating?
What are your business' annual revenues?
Do you have any credit issues that may hinder the loan process?
Do you have personal assets that could be used as collateral?