Try Our Free Price Quote Request Tool!
CNC Routers Prices
Visitors to B2B Exchange know that it helps to have the right features and a brand that will be there for you, but at the end of the day the price you pay for a CNC router will be among the most important parts of the decision. That's why we've assembled CNC routers prices paid, straight from our users. Use these figures as a guide as you figure out what to pay during your negotiations.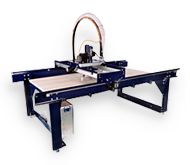 "I paid $13,000 for a Dynamic Plastic CNC router/plasma machine. It is Router ready less the plasma cutter. Very nice looking machine."

CEO/President/Owner, Manufacturing, Kapolei, HI

"We paid $209,000 for our equipment it includes: CNC router 10 days of training, Bit set, Dust collection system, 3D laser scanner with scanning table and computer system, computer system for CNC router, a 4th axis, a CNC hot wire Machine, with control computer and separate computer system, a plural component sprayer with all accessories needed to start right away, installation and 24 hour service via remote access. One of the best CNC routers prices we found in the process of looking."

General Manager, Business Services, Fair Lawn, NJ

"Below $30,000.00. Camaster conc. with phonemic table top, three spindles 5 x 8 table top, two years warranty and unlimited tech support including endless support from Camaster user's group."

CEO/President/Owner, Construction/General Contracting, Myrtle Beach, SC

"Accu Cut XP Series by Computerized Cutters, 4x8 Table with 5 hp spindle, vacuum hold down system—$38,000."

CEO/President/Owner, Manufacturing, Farmington, MI

"Used/reconditioned 4x4 stepper motor CNC router table made by Practical CNC, Inc. with all the necessary software. and some tooling. One of the better CNC routers prices I saw—$10,000 value for $3000."

Manager, Manufacturing, Ravenna, MI
"$3,200—Shark CNC Pro brand. Included V Carv Pro software. 24x24x4.5 cutting area. Best value for my requirements at this time."

CEO/President/Owner, Manufacturing, Battle Ground, WA

"4' x 8' flatbed CNC router with 3.25 hp Porter Cable router, upgraded software, crating charge for $9,972 plus tax. We decided to go for the CNC routers prices that were given from someone who was very helpful through the process of shopping around."

Partner/Principal, Manufacturing, Clifton, TX

"Vortech, vac table, 6hp water-cooled spindle, phase converter, dust collection hood, 4x8—$14,500. Prior to using B2B-exchange we had seen CNC routers prices of upwards of $16k for what we wanted."

CEO/President/Owner, Manufacturing, Rockbridge, OH

"VortechCNC Short Cut 203 24" X 36" X 6" Completely Assembled—$5,400"

Consultant, Coquille, OR

"$7,400—operating and design software, CNC router hardware."

Engineer/Programmer, Business Services, Captain Cook, HI

"$15,000—CNC Machine, spindle, digital probe, starter bit set."

Purchasing Manager, Manufacturing, Palmetto, FL

"The CNC routers prices we paid were $57,000—84x144 10hp spindle, 25hp blower, and $13,000 for software."

Partner/Principal, Construction/General Contracting, Racine, WI

"$8,500—mill, stand, tooling, engraving accessory & shipping."

Purchasing Manager, Business Services, Lake Wales, FL

"Sidewinder CNC. I paid $2,795 for their 40x26 model."

General Manager, Business Services, Indio, CA

"Advantage 600 CNC router table—$5,000."

CEO/President/Owner, Business Services, Independence, MO
Shop for CNC Routers
There are a variety of options for you to explore as you think about buying a CNC router. Auctions, e-commerce and request for quote services all provide you a way to evaluate different models, talk to dealers and ultimately figure out what's best for your CNC router needs. Check out the links below for some of the best resources on the web when it comes to shopping for a CNC router.
Online Shopping
Auction Sites
Straight Talk From CNC Routers Buyers
The Internet has enabled the wisdom of the crowds like never before. B2B Exchange brings that wisdom straight to you by collecting the comments and questions of other CNC router buyers as they tackle business purchasing head on. If you're not sure what to be looking for in your next CNC router, check out the most common thoughts, fears and ideas shared by your fellow business purchasers.
"Need software to control the system and also to draw & design projects in 2D, 2.5D, and 3D that can be cut on the machine. Needs to be able to convert bit-mapped pictures to vector then to the cutting code. Can attach directly to a computer or use USB cards for data transfer. Size of the system needs to at least accommodate 24" x 24" x 2" boards. Am hoping for CNC routers prices on the lower end of the spectrum."

CEO/President/Owner, Manufacturing, Houma, LA

"Need to shape hardwood, plastic or wax for prototype models and possibly aluminum for functional prototypes. If brass or steel is not too much higher cost, small runs of production items would be good too at some point. Materials will be no deeper than 2" if software can calculate pieces for deeper items."

CEO/President/Owner, Business Services , Springfield, IL

"Looking for a smaller, yes cheap, CNC router I can use for reproducing carvings, parts and smaller projects for my small shop. I do know some basic skills for running a CNC but overall fairly new to how to run them. I am looking for something that is simple to use but reliable."

CEO/President/Owner, Manufacturing, Woodstock, GA

"I would like to use Flexi Sign Pro as my design software and would like a tooling software that is basic like Art Cam Insignia. I would like to use an existing Perske spindle that I have. I would like a vac hold down."

Construction/General Contracting, Oakes, ND

"We are looking in to having a CNC router for our theatre scene shop and for use with our sculpture class so something easy for high school students to use with some guidance. We mainly use wood, but occasionally use foam, and plastic. Please send CNC routers prices only from local companies."

Educator, Education, Cisco, TX

"We want to be able to drill .030" diameter holes in 3/8" thick plastic sitar-like material. Each panel to be drilled is 40" x 70" This is current job only. Drilling 1500 holes in less than 30 minutes?"

Engineer/Programmer, Government, Lexington Park, MD

"Need a CNC to do quick rough out on soft stone (e.g. limestone, soapstone, andicite). These stones can be worked with wood working tools but diamond tooling with water last longer. Accuracy +/- .01 only."

R&D, Business Services, Three Forks, MT

"Software: V-carve pro or comparable, Cut 3d or comparable; Patterns: Vector Art 3d bundle or comparable; vacuum bed; Z tool length setter, collet set."

CEO/President/Owner, Manufacturing, Citrus Heights, CA

"Used mid range unit w/ 8+ h/p, vac system, auto tool change, good servo closed-loop, not stepper, single phase, 3d capable (sign co. quality machine)."

General Manager, Manufacturing, Nashville, TN

"We are looking to replace the router spindle with a grinding spindle and do a surface grinding on a 1/4" thick piece of glass, 40" wide x 76" long."

Sales/Business Development, Business Services, Burnet, TX

"I am in the beginning stage of comparing CNC routers prices. We are making front panels for electronic equipments, we work on Aluminum and plastic and we do all three engraving, carving & milling."

CEO/President/Owner, Advertising/Marketing/PR, Eau Claire, WI

"I want to produce parts (i.e. armrests, back supports and seat frames) from 2 x Cypress for a line of outdoor furniture which we make. Just looking for some cheap CNC routers prices for these types of projects."

Partner/Principal, Construction/General Contracting, Hamilton, NY

"Main use would be to build cabinets for museum exhibits. Needs to be able to handle a 4 X 8 sheet of 1' ply or MDF."

CEO/President/Owner, Manufacturing, Colorado Springs, CO

"These CNC routers would be used for making signs. A 4'x 8' bed would be needed. 2" depth of cut minimum."

CEO/President/Owner, Construction/General Contracting, Bailey, CO

"Looking for a small bed (4' x 4') for making prototype or singles of a product. Single head. We currently have BOB CAD and ART CAM Acrylic up to 1" "

Engineer/Programmer, Manufacturing, Bonner Springs, KS
CNC Routers Advice
CNC Routers Basics
Computer Numerically Controlled (CNC) routers can help drill, carve, rout, and cut materials with incredible accuracy and speed to increase productivity without sacrificing quality. CNC routers play a significant role in several markets such as furniture design, circuit board manufacturing, plastic and foam fabrication, and education.

You can use CNC routers on wood, plastic, and even steel. The machinery provides accurate results and appropriate safety features for the novice or experienced worker. They can allow you to complete projects in a few hours that used to take several days.

A reliable CNC router vendor provides comprehensive training to explain exactly how the machine works. You want a vendor that can easily explain how the machine works and demonstrate how to use the hardware and software. It's preferable to have training at your offices so you can do the work on your machine with your operators that will be responsible for getting the work done. Because CNC routers prices can range, you should always compare prices between vendors before you settle on one.
Points to consider:
What type of organization do you need a CNC router for (woodworking shop, educational, etc.)?
What type of materials will you be shaping with your router?
Do you need a 3-axis, 4-axis, or 5-axis router?
What type of motor (stepper or servo) do you need for your router?
Are you looking for a new or reconditioned CNC router?
Do you need professional installation and training services?
What are the CNC routers prices you would ideally like to pay?
Do you have any special requirements for your router?