Try Our Free Price Quote Request Tool!
Commercial Mortgages Rates
Visitors to B2B Exchange know that it helps to have the right features and a brand that will be there for you, but at the end of the day the commercial mortgages rates you pay will be among the most important parts of the decision. That's why we've assembled actual rates paid for commercial mortgages, straight from our users. Use these figures as a guide as you figure out what to pay during your negotiations.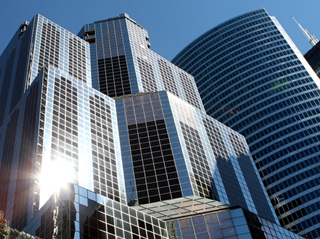 "$640K purchase price, 5 year ARM, 30 year term, 5.8% rate, 80% LTV."

CEO, Real Estate, Chester, VA

"Our $750,000 loan had commercial mortgages rates of 5.6% for 54 months."

CEO, Real Estate, Frisco, CA

"$700,000 that included $50,000 for minor rehab work."

CEO, Real Estate, Dallas, TX

"20 year commercial mortgage/5 year adjustable at .5% over prime."

CEO, Transportation/Logistics, Doral, FL
"I renegotiated the commercial mortgages rates with the note holder at 6.25% for the next five years."

Partner, Health Care, Las Vegas, NV

"7.3%, no money down and no closing costs. We have received commercial mortgages rates from this site before, and had a good experience."

CEO, Health Care, Asheboro, NC

"I went with another local bank and received commercial mortgages rates at 6.2%."

Engineer, Consulting, Romeoville, IL

"We got our loan local at 7%."

Retail, Sales/Business Development, Meridian, MS

"80% ltv, 5.9% commercial mortgages rates (including broker's fee) int only 2 years then amortized over 30 due in 10, all lenders costs and fees not to exceed $10,000, assumable 3 times."

CEO, Real Estate, Marina del Ray, CA

"The original quote was commercial mortgages rates of 8% for a 15 years with .5% declining int rate with a five year prepay penalty. 2 days later they changed the rate to 8.375% and said it would float until closing."

CFO, Manufacturing, Tarpon Springs, FL

"$455,000.00, 20% down, and commercial mortgages rates of 6.1%."

CEO, Construction/General Contracting, Ardmore, PA
Shop for Commercial Mortgages
There are a variety of options for you to explore as you think about buying a commercial mortgage. Auctions, e-commerce and request for quote services all provide you a way to evaluate different models, talk to dealers and ultimately figure out what's best for your commercial mortgage needs. Check out the links below for some of the best resources on the web when it comes to shopping for commercial mortgages rates.
Comparison Shopping
Other Resources
Straight Talk From Commercial Mortgage Buyers
The Internet has enabled the wisdom of the crowds like never before. B2B Exchange brings that wisdom straight to you by collecting the comments and questions of other commercial mortgage buyers as they tackle business purchasing head on. If you're not sure what to be looking for in your next commercial mortgage, check out the most common thoughts, fears and ideas shared by your fellow business purchasers.
"I own nine properties in New Orleans out of which six had serious damage during hurricane Katrina. The three others sustained minor to moderate damage. I have totally renovated seven of the properties and are about 50% on the way to repair the eight, while the ninth property has not been touched. I am looking to borrow money to renovate the other 2 properties. The appraised value of the seven properties which has been totally renovated are about $2,000,000."

Partner, Real Estate, New Orleans, LA

"The property is worth $975K. I am interested in refinancing with new commercial mortgages rates, to take money out to buy another property. My current mortgage is $285K I would like to do this ASAP since I have a contractual deadline of 7 days, and do not want to forfeit my deposit of $14K on the other property."

Partner, Real Estate, Carlisle, PA

"The hotel is in Mexico. We will be moving from the US there to operate the business. The hotel price is $1.6 million US Dollars. We would like to put 20% down payment and get a commercial mortgage for this hotel."

Buyer, Business Services, San Diego, CA

"I own a pizzeria restaurant business and I also own the real estate where I run my business. I am only seeking to refinance my existing mortgage of $310K and extend the terms from 15 yrs to 30 yrs and lower the commercial mortgages rates as well. The property value is close to $600K."

Partner, Real Estate, Chicago, IL

"We built a 20,884 square foot retail shopping center in Georgia approximately 2 years ago. The shopping center is approximately 40% occupied. Our leasing aent is working with 2 prospective tenants that may lease aproximately 5,900 square feet total -- approximately 28% of the shopping center, which would bring the total space leased to approximately 68%. We currently have a construction loan that we would like to pay off and move to a permanent loan."

Partner, Real Estate, Athens, GA

"The property is expected to cost $1,000,000. Ideally prefer a 10% down to 20%. It is multitenant office warehouse.The size is 8,600 sf. 4,000 vacant front space.The income for the other is $4,180 month gross.The monthly expenses are approx. $1,500 month."

CEO, Real Estate, Oklahoma City, OK

"Looking to refinance our current building loan which is a 15 year at commercial mortgages rates of 6.25%. Payoff is appox. $447,000 with a value of approx. $700,000. We are interested in a straight refinance or cash-out refinance. The cash-out amount would be approx. $100k or less."

CEO, Business Services, Houston, TX

"The current loan on this property is a land contract in the amount of $139K. We are paying commercial mortgages rates of 7%. Since rates are low we thougt this might be a good time to refinance since we have a ballon payment due in 2011."

Partner, Real Estate, Tallahassee, FL

"I am thinking about buying a hotel, and currently working with a broker. Hotel owners are asking for $8,000,000. The hotel is running profitable, and it has total revenue: $2,254,239, net operating Income: $733,766. I have a very good credit, but I do not have 10% down for financing. I have been working in the hotel industy for past 10 years."

Partner, Real Estate, Santa Fe, NM

"This is a dental office with 3700sqft of space equipted with 9 operatories of dental equipment. I currently have 2 interest only loans in place. The building loan for $400k+/- and the equipment for $200k+/-. I am seeking permanent financing for these 2 loans. I would like the equipment loan at a shorter amortizaion than the building (ex 10 year/20 year)."

Buyer, Health Care, Seattle, Washington

"Building is less than 1 year old. It is 3,200 square feet and my cost basis is approximately $1,300,000. I operate a gourmet sandwich shop in half the building. I underwrote the store to do $18,500 in sales per week and it has averaged over $24,000 per week. It is a great location and wildly successful. I have been unsuccessful in leasing the other half of the building yet, but rent on the shop portion services all the debt. Looking to refinance and compare new commercial mortgages rates."

Partner, Business Services, Scottsdale, AZ

"I currently only owe $20,000 on this building. I bought building for $35k. It is valued around $100k per local real estate people. I'm looking at refinancing (on a land contract) and get some cash out to do some repairs and upgrades. Currently, the building has 6 offices all 6 are occupied - it generates approximately $1600/month in income."

CEO, Business Services, Bay Village, Ohio
Commercial Mortgage Advice
Commercial Mortgage Basics
Like residential mortgages, commercial mortgages use real estate or other significant collateral to secure large loans. Commercial mortgages usually have more stringent borrowing conditions, requiring an in-depth review of your business, including credit history of the firm and of the management team.

Commercial mortgages can be used to buy property, or to pay for new construction or significant renovations. As your business expands, switching from renting office space to owning your own can be a good investment for the long haul. Do make sure the mortgage lender you choose is familiar with your industry and provides excellent customer service: you'll be glad you did if you ever have any troubles down the road.
Points to consider
Are you looking to purchase new or re-finance existing property?
What type of property are you looking to mortgage?
Do you own and/or operate a business at this property?
What is the property value?
What is the loan amount you are looking for?
What term of term are you looking for on the mortgage?
Do you have any credit issues that could hinder your loan application?