Try Our Free Price Quote Request Tool!
Database Design Prices
Visitors to B2B Exchange know that it helps to have the right features and a brand that will be there for you, but at the end of the day the price you pay for a database design will be among the most important parts of the decision. That's why we've assembled actual prices paid for database designs, straight from our users. Use these figures as a guide as you figure out what to pay during your negotiations.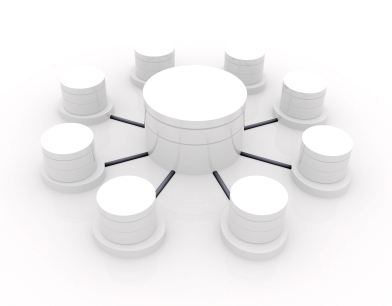 "Less than $10,000 because they were able to add onto our existing database rather than begin from the start. This did not include ongoing service contracts."

Office Manger, Non-Profit, Dayton, OH

"$85 per hour programming services"

Partner/Principal, Manufacturing Company, Wauwatosa, WI

"$36K - project scope changed to be mentoring/hands on training and design assistance."

MIS/IT, Government, Hagatna, Guam

"$2000 for redesign and addition of all the elements I asked for plus elements the designer suggested. Designer was honest about using open software and did not try to trick me into believing they were going to design it themselves. Designer was also honest about using programming from previous sites tey had done and did not try and trick me that I would have to pay for hours of design that someone else already paid for. They were top rate, best I have come across in 10 years and they Mensa!!!! :-)"

CEO, Non-Profit, Port Angeles, WA
"$199 for web site and $50 for shopping cart."

Owner, Retail, Scio, NY

"$40,000 including bar code scanners, printers, server, software and customization."

General Manager, Consulting Company, Hudson, WI

"$500 automating a single process using Access so that data processing could proceed much more smoothly."

Manager, Non-Profit, Berkeley, CA
Shop for Database Design
There are a variety of options for you to explore as you think about buying a database design. Auctions, e-commerce and request for quote services all provide you a way to evaluate different models, talk to dealers and ultimately figure out what's best for your database design needs. Check out the links below for some of the best resources on the web when it comes to shopping for a database design.
Service Providers
Intro to Database Design
Straight Talk From Database Design Buyers
The Internet has enabled the wisdom of the crowds like never before. B2B Exchange brings that wisdom straight to you by collecting the comments and questions of other database design buyers as they tackle business purchasing head on. If you're not sure what to be looking for in your next database design, check out the most common thoughts, fears and ideas shared by your fellow business purchasers.
"I need an online database for a delivery service. There is a small call center that enters orders for customers. Deliveries are made by motorcycle. The database should have customers, partners, orders and employees."

Operations Manager, Delivery Service, NY,NY

"I have a piece of equipment that exports csv files for jobs and customers daily. I want to take these files and combine them on a monthly period and generate a statement based on all files for a monthly period. I have samples of the csv files and a report that the machine does individually but I need a date range combination for my billing."

Contractor, Construction Company, Boston, MA

"We are manufacturers of self service coin machines. We currently have 250 machines in the field at banks and grocery stores in PA, MD & DC with new being added each week. We are looking for a database that will help us track all aspects of our manufacturing, parts, activity, service and maintenance. We're thinking ACCESS would be the answer but open to suggestions. We need help setting up the database."

Owner, Vending Machine Company, Allentown, PA

"I own a small health insurance agency. Need a database to record sales leads, (basic customer information including family members if needed), when they were quote, what they were quoted and the ability to come back and record a sale. Reporting would be based on status of lead (quoted, e-mailed, mailed, sold, not sold) "

President, Insurance Company, Miami, FL

"I have created a database in Access 2007, to track customers, calls, job leads and projects. I am having trouble getting some of the macros to work properly. I'm hoping it will only take a few hours to get things corrected. The database is currently only used by 1 user."

CoOwner, Lighting Design Company, Dallas, TX

"I am currently using pivot charts to view process paramaters but I need a true control chart. I need the ability to select date ranges and set upper and lower control limits."

Office Manager, nonprofit, Detroit, MI

"Turn a handwritten file system into a live online system. Have update capability. Have user friendly, non-technical people able to use it. "

Manager, Medical Supply Company, Seattle, WA

"Database that does medical billing on HCFA forms, Medical collections, case managment, document management."

Medical Assistant, Medical Clinic, Fargo, ND

"Need a database to monitor forms submitted by employees. Need to be able to generate various reports to assure compliance with various regulations."

HR Manager, Security Company. Saltlake City, UT

"We are a private concierge and home watch service. We want a customer database that will allow the customer to "login" to our website and place online orders for various items. We would like to be able to add fields as necessary to our database as we offer more services."

Director, Internet Services Company, LA, CA
Database Design Advice
Database Design Basics
For database design, you need to create a specific data model for your company's database. This will include the logical and physical design structure necessary to create a database. The term "database design" can also refer to the forms and queries used for the reporting within the DBMS (Database Management System.)
Before you consult with a database design professional, think about your vision of what the database should be. Consider the basic information you want to collect, how you want to enter this data, and the types of reports you want to work with.
Another important database design consideration is: who will use it? If your staff will access the database, there needs to be an interface they can use to properly enter or access data. The interface should be user-friendly. Start by creating mockups of what the screens will look like and then request feedback from your staff. These details will help you to develop the database that best fits your company's needs.
Points to consider:
Are you looking to enhance an existing database or create an entirely new one?
What database system would you like to use for this project?
What operating system will be used with this database?
How many users will need access to this database?
What is your estimated budget for this database design project?
Will you need ongoing maintenance and support?