Try Our Free Price Quote Request Tool!
Fire Alarm Systems Prices
Visitors to B2B Exchange know that it helps to have the right features and a brand that will be there for you, but at the end of the day the price you pay for a fire alarm system will be among the most important parts of the decision. That's why we've assembled actual prices paid for fire alarm systems, straight from our users. Use these figures as a guide as you figure out what to pay during your negotiations.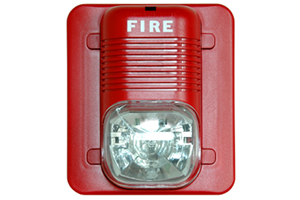 "$5700 includes fire alarms all units & common areas; security systems with separate control & billing; plan development & fire marshal coordination; installation, service. Alarm Engineering - monthly/quarterly fees were comparable."

Partner/Principal, Retail, Snow Hill, MD

"We paid $2900.00 down and $95 per month for 5 years for our fire alarm systems. Code compliant pull stations at three doors, sensors in all rooms, strobe and alarms in both baths, Co2 sensors, burglar system, alarm horn, and yearly test of system included."

CEO/President/Owner, Education, Murfreesboro, TN

"I paid $2,100. The fire alarm systems are in front of the building."

CEO/President/Owner, Daycare Services, Virginia Beach, VA

"$28.00 120 V horn with strobe to add to existing system. With 4" backer box. ADT deals in 24v systems only, we were adding to an existing 120v system."

Buyer, Religious Organization, New Castle, PA

"I was looking for a quote for a system to cover a 4500 sq ft office, the materials were around $3400.00.... thanks for your help."

CEO/President/Owner, Construction/General Contracting, Waltham, MA

"Doing business with local contractor, flexing contract work in progress initial award $3,200 for materials and service work."

Buyer, Non-Profit, Wenatchee, WA

"Firelite MS-10Ud, 10 senor system i3 detectors, 2 batteries, 3 storbe horn unit, and 1000 ft 0f 16-4 fire wire. $1068"

CEO/President/Owner, Consulting, Hudson, FL

"We chose the fire alarm systems offered at the best price. It was $3050, whichincluded replacement of 13 smoke detectors, troubleshooting and 2 pull stations as well as strobes/horns."

Office Manager, Manufacturing, Orlando FL

"$2K, complete bid, i.e. rate of rise heat detector, they worked with the local fire marshal, etc. better service."

CEO/President/Owner, Travel/Hospitality, Saint Augustine, FL

"Approx $4,000 for pull stations, strobes, addressable box. (About 50% of next cheapest price)."

Buyer, Manufacturing, Walpole, MA

"$987. Install and test 5 strobes and 1 horn. Cabling, labor and equipment included."

Dentist/Physician, Healthcare, Schaumburg, IL
"Our fire alarm systems cost $15,000 plus $295.50 a month, with all equipments required for the code."

General Manager, Education, New York, NY

"Service contract with monthly monitoring — under $2500 for the year."

Purchasing Manager, Government, Painesville, OH

"$5700 panel strobes horns ansul system monitoring."

CEO/President/Owner, Retail, Billerica, MA

"Three wireless interconnected smoke alarms $140."

Facilities/Operations, Health Care, Mcmurray, PA

"Fire alarm control panel=$59.99 (used)."

Buyer, Utilities Services, Montgomery, NY

"$3480 for the fire alarm systems which included all equipment and installation."

Buyer, Retail, Long Beach, NY
Shop for Fire Alarm Systems
There are a variety of options for you to explore as you think about buying a fire alarm system. Auctions, e-commerce and request for quote services all provide you a way to evaluate different models, talk to dealers and ultimately figure out what's best for your fire alarm systems needs. Check out the links below for some of the best resources on the web when it comes to shopping for a fire alarm system.
Manufacturers and
Service Providers
Wireless Fire Alarm
Systems
Straight Talk From Fire Alarms Systems Buyers
The Internet has enabled the wisdom of the crowds like never before. B2B Exchange brings that wisdom straight to you by collecting the comments and questions of other fire alarm system buyers as they tackle business purchasing head on. If you're not sure what to be looking for in your next fire alarm system, check out the most common thoughts, fears and ideas shared by your fellow business purchasers.
"This facility will be an indoor soccer stadium, a 17,000 sq. foot commercial building. Has 2 existing a/c units. Everything is gutted just an empty shell. Place will have a soccer sports equipment retail store in one area 850 sq. feet. Men & Women bathrooms 575 Sq. feet. A main field 6000' sq. feet. A children's field 2700 sq. ft. A training court 1700 sq. ft. A velocity sports shop 760 sq. ft. A lobby area 1200 sq. ft. and misc. storage sq. footage. Needs everything, all open 21' ceiling to rafters with batt insulation except restrooms. No T-Bar ceiling going in just exposed lights and duct work, some conduit. Need a price on fire alarm systems including smokes, duct detectors (2), horn/strobes, has sprinklers so maybe a flow & tamper switches, annunciator panel if the City Government requires it? Also the city would like 5 working drawings for approval."

Purchasing Manager, Recreation, Waukee, IA

"Fire Alarm Master Panel, analog addressable 4 x 20 Backlit LCD, 6 digital SLC circuits, each SLC circuit supports 126 C contact, QTY = 1 Manual Pull Station addressable contact rating 10A a 120/250v. QTY = 19 Audio Visual signal device flush wall mounting to standard 4" Square x 2-1/8" Electrical box. QTY = 20 Analog addressable relay Duct Mounted Smoke Detector QTY = 9 Analog addressable photo sensor Smoke Detector with addressable base. QTY = 105 Temperature sensor with addressable base. QTY = 1 Monitor input – output Module output circuit: relay rating 1A a 24vdc, .05A a 120vac, Contact: From C QTY = 1 Priority Monitor Module Alarm Indicator RED Light visible through cover plate, QTY = 1 Remote Display Annunciator QTY = 1 Water Flow Detector QTY = 1"

Facilities/Operations, Retail, Los Angeles, CA

"We are just entering the construction phase. We manufacture a highly flammable product so have several segregated facilities. We will have 1 22 x 44 machine shop, 2 30 x 50 manufacturing areas and 1 40 x 120 office/storage -all metal buildings and several other sea-containers. Also people are working at various locations outside, over about 2-acres. I need a couple fire alarm systems that will be loud enough to be heard throughout the compound if it detects heat or smoke in any location."

Owner, Industrial, Montgomery, AL

"We have been contacted by the local fire prevention bureau that our building requires a fire alarm system. It is a 2 story, 30 unit residential building with no current system. We would like a quote and set of spec to submit to the local authority. If you have any questions please call. Most of the building occupants are seasonal and will be leaving soon and the fire department has requested an action plan before we leave."

Accounting/Finance, Education, Sutter Creek, CA

"65 unit condo assoc. Middle bldg needs 3 sensors in basement laundry area 2 sensors in maid's closets 2nd & 3rd fls. w/siren & strobe on each of 3 floors and by side basement steps (4 strobe/sirens total). Back bldg needs 2 sensors in basement & strobe/siren by basement steps and 1 on each floor (2 floors) facing parking lot (3 strobe/sirens total). Front bldg first floor needs 1 sensor in apartment and 1 in linen closet with strobe/siren between those doors (1 strobe/siren total)."

Owner, Residential, Lee, FL

"Our Fire Alarm system: Notifier by Honeywell NFW2-100. Have dedicated phone line set-up, however very interested in the wireless alarm system. Would like cost estimate for purchase of the wireless alarm system and required products with explanation for required products and set-up of system. Would also like cost comparison of landline monitoring versus wireless monitoring system. And annual fee cost comparison of systems."

Partner/Principal, Construction, Houston, TX

"We are about to start an elevator refurbishment in our six story condominium and we must upgrade out fire system to be compliant to current code. We currently have fire alarm systems from A-Tech and they have provided us a quote to upgrade the system and would be interested in competitive quotes. Detectors are required above each door opening and lobby area. Other requirements may be necessary. An on site inspection will probably be necessary."

Manager, Residential, Charleston, WV

"This system is for a Vol Fire Co. We have one large bay with two smaller bays on each side. We have a Kitchen are and 4 bathrooms. Upstairs we have 3 offices and a Day Room. On the rear of the building is a Social Hall. I am looking for recommendations for a system. I also would like a central control point for all alarms. Battery backup."

CEO, Non-Profit, Saint Joseph, MO

"I need to talk to someone about our current monitoring service with you and possibly a first year contract rate. I know we are going with matrix fire but I actually don't have a contact person/number."

Office Manager, Hospitality, El Paso, TX

"All I require is a basic 120/240volt single phase fire alarm control panel, 4 addressable smoke detectors. 2 pull stations, 1 at each exit, 2 emergency/exit lights 120/240v, and 3 horn strobe combinations. 1-500 or 1000 ft spool of F/A 2wire cable for devices. Wiremold raceway if possible as well, preferably 700 wiremold ivory with appropriate boxes for devices listed."

Administrative Assistant, General Contracting, Nokomis, FL

"We are not looking to buy a whole new system. We are just looking to add some additional items to the existing system due to tenant build-out. We need: Additional Horn Strobe, 2 fire strobes for restrooms, UL Fire Alarm Power Supply, and a smoke detector. We are looking for a quote that shows the cost of the materials and the cost to install the materials. "

Owner, Health Care, Huntington Beach, CA

"The existing fire panel is by FCI Model#FC72-4-BMC-RT-SRB2. It looks to be a four zone panel with 5 pulls and 5 strobe horn. The system is antiquated and last inspected is 1984. I am putting a life cycle package together and in need of a price. Is $15,000 safe number to estimate for future replacement?"

Finance, Construction, Broken Arrow, OK

"This area is 20' deep, 10' wide, and 12' high. This is a storage room for medical records that cannot be damaged. The room has one regular sized service door, and opposite that has an 8' tall 5' wide overhead door, so a gas system would not work due to the air flow around the overhead door. We are looking into a dry chemical system. "

Purchasing Manager, Health Care, Hardwick, MA

"We are currently in the process of getting a life safety plan drawing of the building. We currently have a fire alarm systems installed that are monitored as well. We have to install the sprinkler system within the next 3-4 months and need quotes not only on the system itself but also on pulling all permits."

General Manager, Equipment Sales & Service, Greenland, AR

"We are interested in quotes for all systems, but we are especially interested in systems that do NOT need a phone line. We would like to be able to turn off our phone and internet connections during the year, as the theater only operates during the summer. So systems that work wirelessly are of great interest."

CEO/President, Non-Profit, Orlando, FL

"This is a church camp— We would be looking at an alarm system for our main building only— We have eight loudspeaker type speakers mounted on the outside of the building and would like to incorporate this into the alarm system— Building is log structure— contains a kitchen, dining area, dorm rooms, and large sanctuary."

Buyer, Non-Profit, Lincoln, NE

"Commercial retail stores with apartments above. Fire marshal wants stairwells from basement to commercial units to have smoke heads, wants 12 retail units to have smoke heads and horns wants the stairwells to apartments above to have horns and heads. Total of 29 smokes, 29 horn stobes, one flow and one tamper."

General Manager, Retail, Denver, CO

"Need fire alarm systems for a 2 story convent where nuns reside. Their insurance company is demanding that they install a system. The building is of brick and masonry construction. Cable installation will be very costly. I wanted to at least research a wireless system if one exists that could work in this structure."

Manager, Non-Profit, Washington, DC
Read more about Fire Alarm Systems:
Fire Alarm Advice
Fire Alarm Overview and Basics
Fire alarm systems provide a reliable safety presence for your business. The actual system consists of a series of detectors, sirens, and other equipment to alert building occupants of a possible fire. Fire alarms feature several types of audible and visible indicators when a fire emergency occurs.
These systems are connected to a central monitoring station, which provides 24 X 7 X 365 surveillance of your fire alarm. The monitoring station will have all of your contact and location information saved into their system. If your fire alarm is triggered, the control panel (the "brains" of the system) sends your information to the monitoring station and authorities are called to the scene.
Before purchasing a fire alarm system for your business, meet with several providers in person to determine which system is best. You also want to get price quotes in writing from all installers. These quotes should detail all of the fees they will charge you for — setup, equipment, monthly monitoring, and warranties.
Points to consider:
What type of business do you need a fire alarm system for?
How many individual fire alarm systems do you need?
Will you require both audible and visual warnings?
How much square footage do you need to cover?
What is your estimated budget?
Are you interested in purchasing or leasing your fire alarm system?
Do you also need a burglar alarm system?