Try Our Free Price Quote Request Tool!
Forklifts Prices
Visitors to B2B Exchange know that it helps to have the right features and a brand that will be there for you, but at the end of the day the price you pay for a forklift will be among the most important parts of the decision. That's why we've assembled actual prices paid for forklifts, straight from our users. Use these figures as a guide as you figure out what to pay during your negotiations.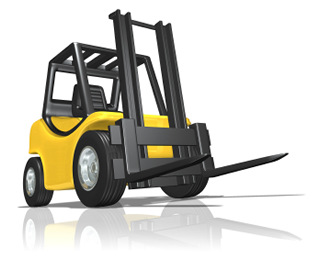 "Yale 3000 pound lift, with side shift triple mast. LP Gas newly refurbished unit $8,900.00

CEO/President/Owner, Manufacturing

"$10,300.00 included: sales tax, trade in of old forklift, refurbishing of purchased forklift, delivered, 6 months warranty

CEO/President/Owner, Manufacturing

"Selleck AT 100 fully equip. $82,000 4WD.

CEO/President/Owner, Equipment Sales and Service

"2 units purchased @$6400 each on 36 month lease. Model JLG 20MSP

Sales/Business Development, Business Services

"$2,500 Raymond brand, 5,000 hours, 5,000 pound capacity, 3 stage lift up to 196 inches, electric.

General Manager, Wholesale

"1999 Hyster 5000lb $4100 30 day warranty.

General Manager, Landscaping

"$9000 Yale. All requested features, newer model, 287 hours, warranty.

Buyer, Government Agency

"Clark lift. 4200lb max cap. $2,500. In very good shape. Bottle came with lift.

Electrical Contractor
"Approximately $17,100. Forklift truck, recharger, batteries and platform cage.

Purchasing Manager, Travel/Hospitality

"1997 CAT 50 with a slight drift in the second of three stages for $4,000.

Buyer, Agriculture

"$20,000 for an 8,000# 1992 reach lift. Diesel powered, 4 wheel drive.

Engineer, Energy Contractor

"$15500 for Hyster S50, 2008, new, 5000# cap, knobby tires, lights, backup light and beeper, side shift, LP, three stage, extra tank.

CEO/President/Owner, Retail

"Mobile Brand, 1500# Capacity, 120" lift Height, Light Wt (750#), Hand Operated Pull/Push Steering, Adjustable Straddle Legs, 110v On-Board Charger Included, Freight Included. $3500.

CEO/President/Owner, Manufacturing

"Used Caterpillar forklift 4000 Lb. rating, diesel, 5000 hrs, 3 way valve, $13,800.

Buyer, Utility Company

"$16,000included a man-lift basket and extended (72") forks.

General Manager, Business Services

"I purchased a 2002 Toyota electric for $8400 delivered. It will have a refurbished battery and charger and they had knowledge of where and how the machine was used which I thought was helpful. It has a 30 day warranty once I receive it.

General Manager, Agriculture

"2006 Hyster with 6 foot forks 300hours, LPG, side shift, 180"mast, Very good paint, cushion tires, $11500.

Purchasing Manager, Transportation/Logistics

"2004 CombiLift C8000, 3 tier mast, 8,000 lb capacity $33,500, 3,000 hours.

Purchasing Manager, Manufacturing

"Sit down 1995 A-C, 5500 lbs capacity, tilt and side shift, 15' lift range, electric, 110 VAC charger, 42" forks, 60" forks, shipping from San Fransisco, $4500 total./

Engineer/Programmer, Manufacturing
Shop for Forklifts
There are a variety of options for you to explore as you think about buying a copier. Auctions, e-commerce and request for quote services all provide you a way to evaluate different models, talk to dealers and ultimately figure out what's best for your forklift needs. Check out the links below for some of the best resources on the web when it comes to shopping for a forklift.
Online Shopping
Auction Sites
Straight Talk From Forklift Buyers
The Internet has enabled the wisdom of the crowds like never before. B2B Exchange brings that wisdom straight to you by collecting the comments and questions of other forklif buyers as they tackle business purchasing head on. If you're not sure what to be looking for in your next forklift, check out the most common thoughts, fears and ideas shared by your fellow business purchasers.
"Pallet jack for use in urban outdoor spaces in NYC with uneven terrain. Moving pallets of tumbled concrete block, and bagged gravel & soil. Rent or lease probably best option. Availability of drop off & pick up service preferred.

General Manager, Retail

"We are opening an indoor storage facility for RVs, trailers, campers, fifth wheels, boats, etc. in Dallas in April. We need a forklift that can attach to boats, trailers, campers AND fifth wheels. This involves a lower hitch (ball system) and a higher fifth wheel system (kignpin system). The forklift will br driven indoors and outdoors, but always on level concrete. Also, the narrower the unit the better. Ideally, it would be great if it could manuever in a 2' to 3' aisle. The lifting capacity of this lift would not need to be very high, less than 2,500 pounds of the towing tongue weight. But the towing capacity would have to be substantially greater. It would have to carry 30-35' boats and trailers several hundred feet. Thanks for you time.

CEO/President/Owner, Transportation/Logistics

"I'm looking for a 18,000 lb Taylor lift with side shift and fork positioner. Needs to have 60" forks with a triple stage mast.Needs to be a box car style with a LP engine. 178" reach,with cushion tires.

Purchasing Manager, Manufacturing

"Need Electric Forklift capable of handling sheet product material. 8ft forks. maximum storage height 13ft, maximum load weight 5300lbs. Will consider purchase of used model if warrantied. Distribution/Marketing company for premium decorative surfaces.

CEO/President/Owner, Wholesale

"Our aisles are 12 ft. wide but we have a multiple poles at 6ft. so our aisles get cut into 6ft. We need a tilt, and the forks need to go in and out as well as side to side. I dont know all the technical terms, but we currently have an electric Yale that we stand on to operate. Don't know what the regulations are on propane indoors or if our aisle is big enough to have a sit down.

Buyer, Manufacturing

"We will be loading/unloading palletized computers and boxes of paper products. We are in a business park and do not have a loading dock. The lessor will not allow us to keep any type of dock equipment out-of-doors, i.e., any/all equipment must be kept indoors when not being used. Exterior doors are approx. 9' high by 6' wide (both open). Terrain is tile inside(level), concrete outside(with a slight slope away from the building) and a standard aluminum threshold to be traversed on every trip in or out. The footprint of the lift is important because it would take up storage space inside.

General Manager, Media/Entertainment/Publishing

"I am looking for a price to rent a fork lift. I need a 5,000lb lift, triple mast, with 60" forks. I would need this delivered to Jackson Center, OH. I would either rent this for (2) days on 3 separate occasions or for (5) days straight. Please quote both ways.

Facilities/Operations, Equipment Sales and Service

"3 stage mast, overhead guard height 83. 10", 40" carriage with heavy duty side-shifter, Forks 42" long x 5" wide x 1.6" thick. Load backrest 48" high. Attachments: Cascade 40" hangon side shifter; travel speed 11mph, lift speed 118fpm, engine 2.2L to 2.6L industrial engine, two adjustable headlights with guard, warranty 12 months or 2,000 hours basic; 24 months or 4,000 hours powertrain. Torque rating 118@2100rpm, horspower rating 45 to 51, transmission automatic 1 speed forward 1 speed reverse, hydrostatic power steering with memory tilt steering column, and 136 to 149 cubic inch displacement.

Buyer, Manufacturing

"We are interested in small forklift truck. Seated is preferable but a reach truck is also acceptable. Use is minimal, weight needed to lift does not exceed 5,000 pounds. Thank you for all of the help.

CEO/President/Owner, Retail

"Looking for a pneumatic 4000-5000 lb lift with triple mast or more in used useable condition for outdoor project in Helen GA 30545. Can pick up if under 9000 lbs otherwise it will need to be delivered. Prefer diesel, gas or lpg.

CEO/President/Owner, Agriculture

"I need a forklift that will handle seed corn pallets and 50 bu.bean boxes. Using it in a machine shed with a cement floor and a storage area with loose white rock. Need a lift that will not spin or sink in that area. I also want it to be able to reach up about 15 or 16 foot. A lateral cylinder for box positioning would work well for our operation.

General Manager, Agriculture

"Need a used forklift that is in a good condition that will last me a minimum of 8 years. Needs to be electric, very good battery with warranty if possible. My max. price to spend is $8,000.

Buyer, Nonprofit

"Looking for "green" trucks. Lifetime batterieslithium ion, 120 volt, plug in anytime chargers. Working hours 10 hours per day, 1 hour idle time minimum per day, 14 hours charging time. Gearmotor drives -- no hydraulic fluid. Sideshifter on fork mounts Need 4000# capacity lift and tilt.

Engineer, Business Services
Forklifts Advice
Forklifts Purchasing Overview
A forklift truck is a powered industrial vehicle with a pronged platform that is used to lift and transport materials. Forklifts are commonly used in warehouses, distribution centers, manufacturing plants, and construction locations.
There are many different types of forklifts including standard forklifts (otherwise known as a counterbalanced sit-down rider truck), reach trucks, order pickers, motorized pallet trucks, and rough terrain forklifts.
Common attachments include sideshifts, tilt masts, fork positioners, prongs, drum handling attachments, and flat panels (for lifting items that aren't on pallets).
You can purchase electric lift trucks that are powered by a battery or internal combustion (IC) lift trucks that use a standard engine. Electric lift trucks are great for indoor use because they don't produce emissions. They are quieter, require no fuel, and feature lower operating costs. IC lift trucks can run on various fuels and you can fill up your tank at any gas station or by using a liquid propane gas canister. They carry very large loads — in excess of 15,000 lbs. — and can move those loads at various speeds.
Look for a forklift dealer that offers the right blend of quality, cost, and service. Ask to speak with references to learn about others' experiences with the dealer. Make sure they show you forklifts that you need rather than models they are simply trying to move out the door. Also, find out what their customer service policies are. You want to make sure they will answer questions after the sale and perform speedy repair work when necessary. Finally, visit forklift dealers in person. That way, you can view their operations and see how they treat their customers in person.
What about the cost? Fork lift pricing varies widely by type, by brand, geography, and specific needs so comparison shopping is a critical step in the buying process. Expect to pay tens of thousands of dollars for brand new fork lifts. Depending on which size fork lift you need, a dealer might be able to offer you used fork lifts to save some money. Otherwise, look into rentals. For a smaller investment, you can use the benefits of a fork lift for short-term jobs without the concern for repairs or upkeep.
Other Forklifts Terminology
As you shop for the right forklift for your business, you may come across several different words and phrases that may not seem familiar. Among these terms:
Forklifts: (also called "lift trucks", "lift truck", "fork lifts", "fork lift")
Sit-down rider truck: Easily maneuverable forklifts that are energy efficient and quiet. It gets its name because the operator is seated while using the machinery.
Order pickers: Helps forklift operators grab items that are high above the ground and place it on the fork's pallet
Reach trucks: Narrow aisle forklifts intended for stacking pallet racks.
Motorized pallet trucks: Forklifts that move large loads over long distances. "Walkie" pallet trucks allow the operator to walk alongside the truck while "Rider" pallet trucks provide a platform to stand on while the work is done.
Rough terrain forklifts: Best for outdoor jobs when you need to navigate over unsteady ground.
Points to consider
Are you interested in a new or reconditioned unit?
What type of forklift (sit-down rider, reach, narrow aisle, motorized pallet truck, or rough terrain) are you interested in?
Will your forklift be used primarily indoors or outdoors? (determines type of engine and tires)
What operating capacity do you need (in pounds)?
How high do you need to lift your loads with your truck?
Do you have a preferred brand?
How will you finance your purchase?
What attachments will you need?