Try Our Free Price Quote Request Tool!
Hosted PBX Systems Prices
Visitors to B2B Exchange know that it helps to have the right features and a brand that will be there for you, but at the end of the day the price you pay for hosted PBX will be among the most important parts of the decision. That's why we've assembled actual prices paid for hosted PBX systems, straight from our users. Use these figures as a guide as you figure out what to pay during your negotiations.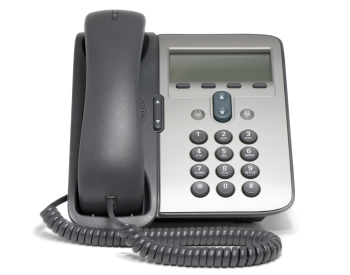 "$29.95 per extension. Unlimited inbound/outbound minutes. Auto-attendant, hunt groups, etc. No contract."

Office Manager, Legal, Lawrenceville, GA

"$49.95 month, unlimited minutes."

CEO/President/Owner, Consulting, Mesa, AZ

"Purchased equipment and services for multiple independent locations. Initial costs for 45 phones, lines and 1st month service were around $9000."

MIS/IT, Construction/General Contracting, Fort Wainwright, AK

"No installation. Monthly service averages $200 and includes conference, phone and efax services."

CEO/President/Owner, Consulting, Houston, TX

"$39.99 per extension per month, unlimited continental U.S. and Canada calls."

Buyer, Financial Services, Round Rock, TX

"$2400 for 6 phones & one server plus installation."

Office Manager, Construction/General Contracting, Concord, MA

"$49.95 a month. Many good features we needed. For more info, future buyers should visit their website onebox.com."

Office Manager, Non-Profit, Anniston, AL

"$49.95/mo for a Virtual PBX System with 4 Extensions."

CEO/President/Owner, Advertising/Marketing/PR, Strongsville, OH

"2 extensions, 2 virtual mailbox, 800#, auto-attendant. $170.00 set up and $85.00 per month."

Sales/Business Development, Consulting, Imperial, MO

"$60 per month per VoIP handset. One year agreement, full featured hosted PBX system with very robust backbone in NYC. A required dedicated T-1 for the voice traffic non blended with my data needs."

CEO/President/Owner, Equipment Sales & Service, New York, NY

"I pay $50/month for 4 extensions, an 800 number, 2000 minutes/month."

CEO/President/Owner, Retail, Suwanee, GA

"$179 per ip phone (polycom 501) x 7 and $25 per month per user (7 x $25) + $25 IVR + $10 per did fax (5 x $10) + $.03 cpm for all outbound ld - local calling free. Set up was $1000.00."

Partner/Principal, Telecom/Utilities, Carmel, IN

"$50 a month for a 4 box hosted PBX system."

CEO/President/Owner, Retail, Midvale, UT

"PBNext. Pretty much same features offerred by other vendors. Special pricing through trade association $99 setup fee, $49.95 per month, everything unlimited."

Buyer, Marketing, Richmond, VA
"Had a variety of packages and options, packages starting from 1 employee on up. It was $10 per phone number, and that came with a LOT of included benefits and options. Personalized greeting, voicemail, no double routing charges, music on hold with over 60 choices of songs, transferring to other lines, 5.6 cents a minute (or other packages if you use more minutes), full customization right from the internet, 3 main packages for corporate, small business, or single to 3 person businesses."

CEO/President/Owner, Entertainment, Zion, IL

"$59.99 per line, 2 year contract, all equipment included, no set-up fee."

Buyer, Communications, Rancho Santa Fe, CA

"Approximately $1800 for the phone system, and $400 per month for the hosting services. So total was $2200 for the hosted PBX system."

CEO/President/Owner, Retail, Hayden, ID

"$150/mo. for up to 8 extensions, 2500 min long-distance, 10 DID/inbound lines."

MIS/IT, Computers - Software, Duluth, GA

"$50 for full feature virtual PBX host requiring no new hardware purchase and works w/ existing phone numbers."

Office Manager, Construction/General Contracting, Montclair, NJ
Shop for Hosted PBX Systems
There are a variety of options for you to explore as you begin comparing hosted PBX systems. Auctions, e-commerce and request for quote services all provide you a way to evaluate different models, talk to dealers and ultimately figure out what's best for your hosted PBX system needs. Check out the links below for some of the best resources on the web when it comes to shopping for a virtual PBX.
Straight Talk From Hosted PBX Phone System Buyers
The Internet has enabled the wisdom of the crowds like never before. B2B Exchange brings that wisdom straight to you by collecting the comments and questions of other hosted PBX systems buyers as they tackle business purchasing head on. If you're not sure what to be looking for in your next hosted PBX system, check out the most common thoughts, fears and ideas shared by your fellow business purchasers.
"Hosted PBX systems services should provide many of the features and capabilities that traditional phone systems offer. Users can make or transfer calls by dialing each other's extensions. They can also make conference calls, park and pick up calls, and answer calls forwarded to groups of extensions, known as ring groups. That's not to mention all the new capabilities that IP makes possible, such as listening to voice mail messages through e-mail or another online interface, or placing calls by simply clicking on names in onscreen address books."

Office Manager, Construction/General Contracting, Fresno, CA

"We would like a toll free number, no extra charge for outbound calls, the ability for clients to call a central number, have them follow a menu and select whom they would like to talk to then be transferred to the selected person. Voice mail, email notifications, call forwarding, call transfer, call return, after hours greeting, call block, ability to see the number a client is calling from."

CEO/President/Owner, Consulting, Longview, TX

"We have seen the Fonality PBX product and want a quote to replace our current sytem company wide. Corporate location in Raleigh has 51 users which includes a call center of 25 phones. 26 remote locations across NC,SC,VA,GA each have 4 users. Users would equal a telephone. Currently all calls go to the individual locations then roll to call center if not answered in four rings."

Administrative Assistant, Real Estate, Raleigh, NC

"We are starting a restoration business that will have 3 offices without dedicated office staff. We need several hosted PBX systems that will control our incoming phone calls so that callers feel like they're dealing with a professional company. Some of our business is emergency based, so timely call routing is a must."

Buyer, Construction, Rosedale, NY

"I am moving from current small office situation into one in which two people in different states will be running office. Membership organization. Calls from 800 number and established TX number into one or both employees. They will be in TX and MA."

Owner, Health Care, Austin, TX

"I would like to know what is included in the price I get for hosted VoIP. Does it include the circuits to get me to the hosted site? Does it include Internet access? Any detail that can be given would be helpful."

Partner/Principal, Manufacturing, Niles, MI

"I'm looking for hosted PBX systems that will send voice messages to email addresses and would like to have the ability for these voice messages to be transcribed automatically into texts and sent out to different email addresses. Thanks."

Office Manager, Financial Services, San Antonio, TX

"1. I have a number already that I'd like to keep; 2. After message recorded, I'd like to be notified via email; 3. I'd like to have a few (3to 5) extension numbers for each person's voice mail box, if possible."

Marketing/Public Relations, Restaurant, Annapolis, MD

"Currently utilizing in-house voice and data servers; utilizing Polycom telephones. T-1 services at both locations better than average (Covad and Windstream). Our IT support personnel are not getting it done!"

Administrative Assistant, Retail, Crockett, TX

"I want the caller to have a chance to speak to someone before getting voicemail. I want queuing for several extensions."

MIS/IT, Government, Huntsville, AL

"Require that customers be greeted and asked to enter numbered extension, Eg,.. "if you would like sales Matt press 1". That call must then be forwarded to a cell phone."

Creative Design/Writing/Production, Government, Golden, CO

"Only need a phone number for a small community theatre to provide information for upcoming shows and opportunity to make reservations for shows."

Buyer, Entertainment, Ozone Park, NY

"15 warehouses nationwide — need wireless capabilities for phones in warehouse and deliveries. WAN for DATA for current ERP connectivity."

Owner, Wholesale, Loomis, CA

"Unlimited phone call -inbound/out Unlimited fax inbound/out A phone that I can plug into my computer or modem or wireless connection"

Purchasing Manager, Wholesale, Ponchatoula, LA

"So many calls on upcoming projects should go to one box for estimator instead of my secretary losing time on the computer and doing tasks. Is this something hosted PBX systems could accomplish?"

Sales/Business Development, Construction, Spanish Fort, LA

"We are a pizza restaurant and most of our customers speak Spanish we need a system to take full order from our customer over the phone."

Finance, Restaurant, Loredo TX

"I want a simple hosted PBX system that answers calls, gives a message, and then lets our employees pick up the line. We have just 1 line."

CEO/President/Owner, General Contracting, Chicago, IL

"I would prefer to look at hosted PBX systems that have voicemail by email, multiple extensions, and a 24/7 greeting."

Administrative Assistant, Agriculture, New Carlisle, OH

"Office is a satellite field sales office. T-1 Line will be required. Office is on 16th floor of Large office building."

Accounting, Sales, Troutville, VA
Read more about Hosted PBX Systems:
Hosted PBX Systems Advice
Hosted PBX System Overview and Basics
Hosted PBX systems provide your business with the latest features and equipment, for a fraction of the purchase price of traditional PBX systems. The main advantage of getting a hosted PBX system as opposed to purchasing your own system, is that you will not have to purchase any hardware or software for the system. In other words, your business will save money on up-front setup costs and support costs. With a hosted PBX system, your business will always have the latest phone equipment without incurring capital depreciation costs. Your only ongoing expense will be the monthly service fee that you will negotiate with your vendor.
In addition to enjoying advanced features like advanced call routing (to any phone), distributed administration capabilities and better call capacity handling, hosted PBX systems enable your business to scale more effectively. With a hosted PBX system, your business will be able to tap into the latest call features as your business grows. Additionally, hosted PBX systems provide a high level of fault tolerance, making for a more robust telephone infrastructure at a relatively low cost.
Hosted PBX systems do have some drawbacks. With a hosted system you will not be able to have real-time system monitoring, true automatic call distribution (instead of simply hunt groups) or easy extension dialing. All of these drawbacks stem from the fact that the PBX system is hosted offsite. However, most businesses find that the cost savings associated with a hosted PBX system often offset these drawbacks. Additionally, hosted systems are not limited to a specific number of lines or concurrent calls, whereas in-house PBX systems are. With traditional PBX systems, if you are operating under normal call capacity, you may be wasting money on extra capacity; if your call volume is over your normal capacity, you will lose customers to busy signals. Hosted PBX systems completely eliminate the need to worry about capacity, since hosted systems flex to your business demands; ultimately, you pay only for what you use.
Other Hosted PBX System terminology:
Software PBX: Another term used to describe a hosted PBX telephone system.
IP or VoIP PBX: A PBX system running on a VoIP network.
Hosted VoIP PBX: A hosted PBX system that is running on a voice over internet.
protocol (VoIP) system: Calls can be routed to IP telephones anywhere in the world.
Points to consider:
How many phone lines do you need?
What is your purchasing timeframe?
Do you have multiple locations/offices?
If you are interested in VoIP hosted PBX systems, how fast is your internet connection?
Is it fast enough to handle your peak call volume?
How many employees will be using the hosted PBX system?
What additional features do you require? (such as auto-attendant, ACD, multi-party conferencing, etc.)