Try Our Free Price Quote Request Tool!
Medical Billing Rates
Visitors to B2B Exchange know that it helps to have the right features and a brand that will be there for you, but at the end of the day the price you pay for medical billing will be among the most important parts of the decision. That's why we've assembled actual medical billing rates paid by our users. Use these figures as a guide as you figure out what to pay during your negotiations.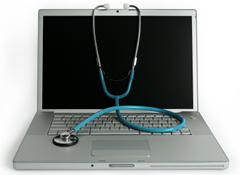 "Used a service that charged 5% of collections. Thank you!"

Psychiatrist

"MedLook Standard. Multiple databases. Will work with the clearinghouse I have chosen. Easy access to phone assistance. $767.95 including shipping."

CEO

"The medical billing rates were 7% of the collection."

Pediatrician

"5% of all monies collected through their efforts: Paper claims submitted for first 4-6 weeks until they transfer all our accounts to a clearinghouse they use. After that all claims submitted electronically. They write letters to follow-up on appeals, denials, amounts overdue from patients — excellent service!"

Specialist

"I picked the company that wanted the lowest medical billing rates 6% of collections."

Dentist
"7% for all aspects of medical billing to insurance companies and patients, handling all billing questions, and follow-up with re-billing as needed. We didn't actually pick the company that had the lowest medical billing rates, but rather, the one that showed the highest amount of service over the phone."

Physical therapist

"Paying medical billing rates of 6% of collections. Company is local and owner had good references."

Physician

"I brought the CollabrateMD package for $1,899. Included were the electronic claims filing, 75 various reports and the ability to serve multiple providers. Plus, I had prior experience using the package and really liked the ease of operating."

Owner

"Our medical billing rates are 5% of revenue."

Psychologist

"8% for billing and collections. Paperless environment—we went with the paperless company instead of another company that charged only 6% in medical billing rates."

Specialist

"Our medical billing rates are only 4.25% of net collections with access to a complete practice management package."

General manager
Shop for Medical Billing Rates
There are a variety of options for you to explore as you compare medical billing rates between companies. E-commerce and request for quote services both provide you a way to evaluate different models, talk to dealers, and ultimately figure out what's best for your medical billing needs. Check out the links below for some of the best resources on the web when it comes to shopping for medical billing services.
Online Shopping
Auction Sites
Straight Talk From Medical Billing Buyers
The Internet has enabled the wisdom of the crowds like never before. B2B Exchange brings that wisdom straight to you by collecting the comments and questions of other medical billing buyers as they tackle business purchasing head on. If you're not sure what to be looking for in your next medical billing service, check out the most common thoughts, fears and ideas shared by your fellow business purchasers.
"Need medical billing rates that include the following: provide prior authorizations, print/save HCVA 1500 invoices, and follow up on denied claims."

Office manager

"Data entry to create HCFA invoices. Mailing invoices out w/ dictated notes. Collections. I would that the medical billing rates are broken down for me into each category."

Administrative assistant

"I am a Licensed Professional Clinical Counselor. I need insurance and patient billing credit card payment capabilities, ability to check patient insurance benefits before first visit, file Workman's Comp, CareSouecr, Medicaid and many other insurances. Be able to keep CAQH updated and electronic filing through clearing house. Also, the ability to handle collections when accts need to go to collection and manage old collection accounts that have been with an agency for 3 years."

Clinical counselor

"I am a nutrition educator and consultant through Bauman College of Holistic Nutrition and Culinary Arts. This is my only certification, I do not have a B.S. in Nutrition, nor am I a dietician. I only wish to acquire the correct billing codes, if any, for any healthcare insurance companies who accept/cover my services."

Nutrition educator

"I am considering opening a small private practice that will be a combination of primary care and basic dermatology. It may later expand to include cosmetic procedures. I need to know medical billing rates that I should expect to see. Thanks!"

Primary care physician

"I will be growing rapidly once this starts I will need to upgrade accordingly. Would also like training on software and technical support. "

Dentist

"Looking for a billing company to provide electronic billing for Medicare/Medicaid claims for the Lexington Hearing and Speech Center. Provide billing reports and follow up to all denied and unpaid claims."

Clinical specialist

"We'd like the medical billing rates to be in percentage form, not a flat rate. For help in evaluating the service, please provide (1) success of collections as a percentage of number of cases billed or percentage of amount billed. (2) Percentage of collections charged as fees, with description of services provided for fees charged. I do not plan to balance bill patients for insurance shortfalls."

Accountant

"The request for information must remain confidential as all billing is currently done in-house. Must have extensive experience, including GI experience."

Physician

"This is a start-up business doing billing for a mental health licensed clinical social worker. I may also be doing billing for a psychiatrist and other therapists. "

Psychiatrist

"We are a FQHC (Federally Qualified Health Center). We receive a contracted rate from Medi-Cal with no TAR's required. We service anyone and bill many insurance cos. except for HMO's. In addition to our Primary Care Physicians, we have Optometry, Podiatry, Gynecology, Mental Health, & Dental. We are four months behind in our billing as our clinic has grown and are now in 4 different sites."

Health center physician

"We are a non-profit Christian counseling center. In the past we have filed claims online, I am not sure we are receiving the highest percentage of reimbursement. I want to work with someone locally here in Savannah, Ga. "

Counseling center manager

"We ask that the potential billing company bill patients directly on our behalf. Payment would come to us and you reconcile account to zero. We are looking for flat medical billing rates, not percentage. Thank you. "

Office manager

"We basically only bill Medicare & Medicaid (to include BadgerCare/Medicaid HMO's) clients. We don't currently bill any private insurance carriers or Medicare Advantage Plans. Our billable services include targeted case management, prenatal care coordination, HealthCheck, immunizations (to include Flu), and lead testing. We are looking for one format for multiple providers to hopefully eliminate data entry errors and save time."

Physician

"We currently utilize a software company (Health Care Data Systems) but have our own billing person. We utilize the electronic billing capability of the agency, but are nickeled and dimed through the process. Would like to know about software and cost of billing, so that we can eliminate some of our soaring medical billing rates."

Administrative assistant

"We have quickly opened a family practice medical clinic. We are in the process of evaluating practice management software and/or services, but I need something in the interim to start submitting claims."

Family practice physician
Medical Billing Rates Advice
Medical Billing Basics
Do you want to get faster payments from insurance claims with fewer errors? Medical billing services can provide exactly that—and the associated medical billing rates can often be at a lower cost than hiring and training in-house staffers. Whether you're a solo practitioner or part of a 10 doctor practice, a medical billing service can improve your collections and relieve you of some administrative burdens.
Modern billing services do away with paper if at all possible. They'll set you up with a front-end billing system that makes it easy to enter all the information the insurance clearinghouse needs to submit a claim to the payer: patient demographics, insurance details, and diagnosis and procedure codes.
Once you enter the information, the service checks it before they pass it on to the clearinghouse. Billing services spend considerable time and effort staying up to date on diagnosis codes and insurance regulations, so they can help catch errors and omissions that would have caused rejections or delays in payment.
Most services will work with you to set up an electronic lockbox, which allows payments to be automatically deposited into your account, while they get the details from the explanation of benefits statements so they can track their progress.
The biggest benefit of medical billing services is their dedication to followup on rejected and denied claims. The service you choose should demonstrate that they're dedicated to ferreting out mistakes, tracking down insurance problems, and generally resolving any billing problems to help maximize your collections. You'll also find that many services can provide additional services, such as appointment scheduling and integrated electronic medical records software. And you'll get good insight into the financial health of your practice thanks to detailed monthly reports that list out your claims, collections, rejections and denials, and more.
Points to consider:
Do you require a medical billing service, practice management software, or EMR software?
What is the specific type of practice for which you require a billing service?
Are there several licensed physicians at your practice?