Try Our Free Price Quote Request Tool!
Modular Buildings Prices
Visitors to B2B Exchange know that it helps to have the right features and a brand that will be there for you, but at the end of the day the price you pay for a modular building will be among the most important parts of the decision. That's why we've assembled actual modular buildings prices paid by our users. Use these figures as a guide as you figure out what to pay during your negotiations.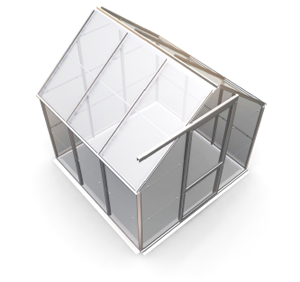 "Total of $286,000 for 10 trailers (8 classroom, 1 restroom, 1 office) for 5 months."

Headmaster, Education

"$268,000, standard construction. Elsewhere, I had been seeing modular buildings prices upwards of $300,000."

Coordinator, Education

"It is a steel building, 40' x 60' for $18,500. I went with a familiar company rather than just choosing the lowest modular buildings prices I found."

CEO, Health care

"Set up, upgrades, and first year lease for two units = $38,000. Outright purchase would have been $75,000 each. We have been given an option to purchase next year."

Principal, Education

"$400,000 for pre-engineered public restroom/shower building with 3 showers per side and separate end restrooms. Other than this I had received modular buildings prices of $450k and $420k."

Manager, Government

"$21,600 - Diamond 12' x 40' modular building. Prior to using this site I had been quoted modular buildings prices that were way out of my range."

Owner, Retail

"$6,000. Conventional door, 2 windows, wired for electricity and telephone, 100% insulated, vinyl tile floor, window heat/cool air conditioner, delivery, and setup."

Owner, Consulting
"For modular buildings prices I was given $17k and $18k so I just went with the company that gave me the lower quote. $17,000 for a used 24'x36' modular classroom delivered to zip 20716; assembled and installed on foundations provided by the company. 3-mo. water leakage warranty."

Operator, Non-profit

"$16,000 included fully furnished kitchen plus full bath - around 900 sq. feet of space - living area, kitchen, bath, bedroom. Gave me 2 office spaces, break room, full bath for overnight use. Was actually a one bedroom cottage mobile home — resale value very good! Included: delivery, set up, central heat and air."

Manager, Agriculture

"As a school, we had been hoping for modular buildings prices on the lower end of the spectrum. We found a good supplier that charged us $77,000. Came with everything except footing, and included a porch."

Manager, Education

"36 months rental @ $1,000 per month."

Sales person, Equipment Sales & Service

"2-story modular building - $12,000."

Proprietor, Retail

"4,256 sq. ft. modular building for a church for $211,000."

Administrative Assistant, Non-profit
Shop for Modular Buildings
There are a variety of options for you to explore as you begin comparing modular buildings prices. Auctions, e-commerce and request for quote services all provide you a way to evaluate different models, talk to dealers and ultimately figure out what's best for your prefabricated building needs. Check out the links below for some of the best resources on the web when it comes to shopping for a modular building.
Online Shopping
Auction Sites
Straight Talk From Modular Buildings Buyers
The Internet has enabled the wisdom of the crowds like never before. B2B Exchange brings that wisdom straight to you by collecting the comments and questions of other modular building buyers as they tackle business purchasing head on. If you're not sure what to be looking for in your next modular building, check out the most common thoughts, fears and ideas shared by your fellow business purchasers.
"Oregon State University Memorial Union will need 40,000 - 50,000 sq ft of temporary administrative and program space for 24 - 36 months. These programs and functions will be expected to reside in downsized space suitable for open office plan with exceptions noted here. Please provide a range of modular buildings prices for me to choose from."

Administrator, Education

"It is to be a transportation office for the local MR/DD that operates 15 buses. This is kind of complicated so if you could provide custom modular buildings prices, we'll select the best quote. We need a private 12'x12' office for the manager and a main area that is 12'x24'. Two rest rooms are needed at 6'x8'. Windows on the front of the building in the main room and the office. Access to rest rooms from inside. Main front double door with emergency door on the opposite side. Heat and A/C needed."

Manager, Transportation

"I intend to use the building for additional classrooms. I need two classrooms for 3- and 4-year-olds. One bathroom w/ 2 toilets and sinks. The building can be less than 800 sq ft. Must adhere to daycare standards."

Administrator, Education

"Eight class rooms 20'X20', 1 front office, 1 reception area in front of office at front door. Cafateria in the back of building. Would like front room leading into hallway with 4 rooms down each side. At the end of hall and class room, need a 40'x40' cafeteria/kitchen plus width of hall."

Administrator, Education

"Preschool building meeting all Massachusetts building specs, including a handicap ramp, etc. Electrical and phone wiring in all rooms. Half/toilet only baths in each classroom - sinks themselves in the classroom, not 1/2 bath. 2nd story to be attic storage with inside stair access. I've called around to several local suppliers and the modular buildings prices they were quoting me were ridiculous, so hopefully you can do better than they can!"

Office Manager, Education

"We are the Alabama State Trooper training academy. We need a classroom at our firing range to hold approximately 40-50 students."

Trainer, Professional services

"I am an occupational therapist. Oddly enough, I need an office that actually has quite a few of the components of a home (kitchen/bathroom with shower/washer/dryer) as I need to train my patients as well as treat them. If you have ever been to a PT office it is similar, except for the addition of open space for the kitchen/dryer,etc. This will be my first time requesting modular buildings prices."

Therapist, Health care

"This portable building must provide classrooms of 1,000 sq. feet each. It must include a fully functional kitchen with one private office of at least 100 sq. ft. and a larger work area of at least 1,000 square feet for multiple work stations. Each class room must have two child size bathrooms that are contected to the classroom for easy supervision. Each classroom must have a child-size sink and counter used by the children for hand washing."

Administrator, Education

"Classroom, high school, 28 students, fire sprinklers, fire alarms, computer conduits and power to all students plus teacher and media."

Administrator, Education

"Local health care office for community use run by health department. Looking for about a 3,500 sq ft facility with 1 conference, 2 exam rooms, waiting room, business office, lab room, 2 doctors rooms, and 1 staff break room."

Administrator, Health care

"50'x60' library. Men and women ADA-approved restrooms. Library lighting, ADA access, breakroom, employee restroom, carpet floor in library, VCT in break and restrooms, and sufficient structure for library book cases. I have to provide the council comparison of buying and renovating existing building to modular building on donated land."

Librarian, Non-profit

"Will be used to house federal employees: 5 offices, conference room, media room and small IT room, and reception area (32'x64')."

General manager, Government

"The building is intended to permanently replace two mobile classroom trailers. Standard commercial type construction is desired with two windows per classroom and two exterior double entry doors. Layout plan can be provided. We have a smaller budget for modular buildings prices, as this is an educational institution."

Prinicipal, Education

"My day care is a brick building. I am in need of some office space. Somehow I would like the office space to be attached to the building or have some type of entrance to the building. I do not want the metal building to be a separate part of the center. My biggest question is: Is there a way for you to design a building that can be attached to a pre-existing building? Just curious about what the modular buildings prices would be."

Owner, Professional services

"Office Building for small credit union. I want a drive thru, conference room, 1 or 2 half restrooms, handicapped accessible, two offices (one larger than other), small kitchen area, and lobby with access to tellers."

Manager, Banking

"I'm looking for a drive-thru espresso building around 10'x25'x30' with two drive-up windows on either side and one walk-up window on end."

Owner, Retail

"Our church is growing and I am looking for space for my teen group. I am the Youth Pastor at Fourth Plain Nazarene. What I would love is a space that can hold 25 to 50 students with or without the office - whatever is cheaper. Thank you for your help."

Administrative Assistant, Non-profit

"Need open area for sanctuary with stage area and baptismal pastor office, conference room, nursery class bathrooms. Please provide modular buildings prices for a basic starter church for 100 to 150 people. We have land, but need a (temporary) building until we can construct larger facility. Average attendance: 50-60 people; church only 3 months old."

Administrative Assistant, Non-profit

"DCF-licensed child care facility with a capacity of 20. Approx. 1,000 sq ft, free standing building on a small commercial lot with no other nearby buildings."

Manager, Professional services

"Looking at property that is "tear down". Can you provide modular buildings prices for a small bookkeeping office? I'm used to 700 sq ft. May be able to put 2 buildings on lot and rent one out. Therefore, I need his & her handicap 1/2 baths. So if you could quote 2 separate buildings I would appreciate it. Also, do you work with the City for permits and whatever else would be required? Thank you."

Bookkeeper, Professional services

"We need a double-wide modular building prefer a 24' or 28' wide by 60' to 64' ft and be divided for 2 classrooms."

Coordinator, Professional services
Modular Buildings Advice
Modular Buildings Basics
Modular buildings are an alternative to traditional to site-built construction in which up to 90% of the construction takes place in a factory. Walls, floor, and ceiling, along with wiring, plumbing, and even carpeting, are all pre-assembled, then the building is shipped to your destination in separate pieces — hence the name "modular."
The modules are joined together when they arrive at your location, creating a seamless finished product. Modular construction saves both time and money over traditional on-site construction, while still providing an enormous amount of flexibility in design. One of their most popular uses is in education, but modular buildings are becoming more popular in many types of construction, from residential to commercial to industrial.
Points to consider
What will you be using your modular building for?
How large of a building do you need?
Will you need a custom-designed building or standard construction?
How soon do you need it?
What are the modular buildings prices that you hope to pay?
Do you need this building for permanent or temporary space?
Do you have any additional specific requirements?