Try Our Free Price Quote Request Tool!
Property Management Software Prices
Managing tenants and properties can be a real challenge — fortunately, there are software packages specifically designed to make your job easier. Property management software helps you track tenant payments and histories, income and expenses, and repair and rental information on each unit.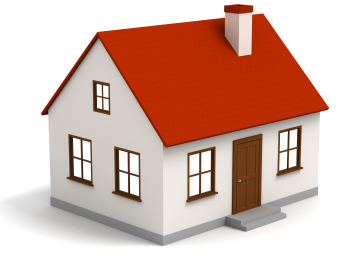 Most of these software packages also offer comprehensive reporting features to help at tax time and tools to automatically generate important forms and letters. Whether you have a handful of apartments or a multi-tenant office building to lease, there is a property management software package that's right for you.
Prices others users paid for property management software
"Our property management software prices included two parts: $595.00 plus $200 for 60 minutes of tech. support."

Real Estate Agent, Kailua Kona, HI

"We decided to go with Vacation Rent Pro. Not only did they offer everything that we need but their product was a value at $800. Far better than the other property management software prices I was quoted."

CEO, Destin, FL

"$149.00 and no monthly fees, kind of a steal."

Real Estate Office Manager, Ada, OK

"$3,100 for a complete package, no service contract or extras. Better than the other property management software prices I was given by other companies."

Real Estate Agent, Boise, ID

"$9.99 per mo for 10 units. $99 set up fee and .50 per transaction fee."

Real Estate Agent, Olympia Fields, IL

"Paid $250 for a basic program that met my needs. I was willing to pay more in terms of property management software prices but got frustrated with IDEAS – I liked their program but had a few questions on the demo version and got no satisfaction after several calls to them that I unloaded it and purchased a different program."

Real Estate Agent, Kechi, KS

"$79.99 everything that I needed to conduct business was included."

CEO, El Paso, TX

"$14.99/mo, the property management software prices cover 25 units or less."

Real Estate Agent, Chicago, IL

"$899 for the exclusive right to use perpetual license. One year 10-unit technical assistance included. more available per unit pricing."

CEO, Denver, CO

"$50/monthly with a small set up fee based on units."

General Manager, Austin, TX

"$3900. included 1st year service, 3 users, report writer."

CEO, Bellingham, WA

"$400 due to not being web based."

Office Manager, Parker, AZ

"I believe the property management software prices we paid were about $1300."

HR Manager, Hilo, HI

"$400.00 start-up fee and 1 user login. plus $95 per month for continued service."

Real Estate Agent, West Lafayette, IN
Related Articles
Property Management Software Buyer's Guide
An overview of the features and benefits provided by property management software. (Source: BuyerZone.com)
Small-Scale Property Management
A new, affordable software option can simplify your approach to tracking rentals.
A Review of Property Management Software
Reviews of 25 different property management software packages.
Property Maintenance Management Software
A quick look at what features and benefits you can expect from property management software.
Common Terms
Apartment management software
Landlord software
Property accounting software
Property management software prices
Property management system
Property manager software
Property software
Real estate management software
Real estate software
Rental property software
Leading Providers
Logic Built
London Computer Systems (Rent Manager)
Maxwell Systems (Colonial Property Management)
MRI Real Estate Solutions (Intuit)
PROMAS
Spectra Computer Services
Timberline Software Corporation
Yardi Systems
Points to consider:
What type of properties do you manage?
How many individual units?
What functions and features are most critical for you?
How many users will be using this software?
Are you interested in a web-hosted (ASP) solution?
What are the property management software prices you would ideally like to pay?
Will you need installation & training services?