Try Our Free Price Quote Request Tool!
Web Conferencing Prices
Visitors to B2B Exchange know that it helps to have the right features and a brand that will be there for you, but at the end of the day the price you pay for web conferencing will be among the most important parts of the decision. That's why we've assembled actual prices paid for web conferencing, straight from our users. Use these figures as a guide as you figure out what to pay during your negotiations.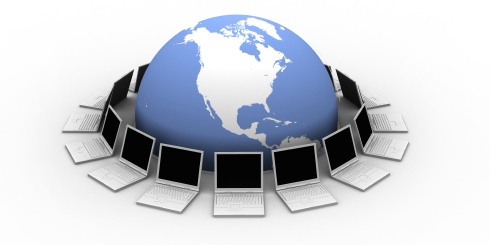 "I chose Microsoft Live Meeting as it turned out to be the lowest cost for our small company of just 3 employees. A one year contract with 5 users (minimum # of users) and up to 15 connections in a conference is currently $15.49 per month for unlimited conferences. I understand that Microsoft is the big gorilla and I like to support the smaller dedicated companies, but the cost differential was substantial."

Partner/Principal, Consulting, Sharon, MA

"$25/mo for 10 people with unlimited access. Also on demand class capability included in the price we paid. Month to month, so no contract. Storage of our powerpoints that can be accessed by anyone in our network, including conversion of those files to flash. Support during business hours, including training for my staff."

CEO/President/Owner, Education, Land O' Lakes, FL

"We will be paying $49/month after a 30 day free trial. We liked the free trial because depending on how it works for what we're trying, will determine if we keep the software. We were so new with web conferencing and didn't even know what it was. There was no contract and we can have up to 15 attendees per call."

Office Manager, Consulting, Appleton, WI

"$97 a month, 8 hrs of time, then $2 a hour there after. Free unlimited archive of audio files, no replay or download fees, 200 telephone listener and 2000 web attendee limit, Power Point presentation possibility."

Partner/Principal, Information Services, Parker, CO

"$99/month month-to-month agreement, no contract. No additional per minute charges for voice over telephone. Also included are training, branding, remote control of screen, VoIP or voice over telephone or both, Q&A, etc."

Administrative Assistant, Non-Profit, Alexandria, VA

"Purchased GoToMeeting which was $49 per month. We could meet with 15 attendees at a time. If our needs increase we can upgrade to GoToWebinar for $99 per month, in which we can have 1,000 attendees at a time."

Sales/Business Development, Education, Alpharetta, GA

"$0.07/min for audio, $99 web monthly subscription rate (no charge for inactive months), $225 for 1 hour operator-assistance for webinar, $0.07/min for recording, free customization/registration & training"

Consultant, Consulting, Boulder, CO

"$225 per month for 25 seats with the flexibility to have unlimited hosts and unlimited rooms as long as the total does not exceed 25 simultaneous users, free toll conferencing, branded solution"

CEO/President/Owner, Education, Lynnwood, WA

"I ended up only utilizing conference call service and purchased for $0.039 cents per minute per user with no contract, set up fees and received a toll-free call in number at that rate."

Consultant, Non-Profit, Dillsburg, PA

"$89 a month annually prepaid with branding/customization features, and full webinar/web conferencing capabilities including polling, websync, etc."

Administrative Assistant, Travel and Hospitality, Torrance, CA

"$225 per month, 25 seats, video stream, voip stream, up to 16 video feeds, robust user rights and private interaction w/attendees."

CEO/President/Owner, Education, Hardwick, VT
"First 30 days free, then $49.95 per month thereafter. They also furnish the Teleconference bridge line at that price."

CEO/President/Owner, Consulting, Haslet, TX

"Currently in free trial of Enterprise suite, priced at $89/month on a 12-month contract"

Administrative Assistant, Telecom/Utilities, Santa Cruz, CA

"$69 a month, unlimited use, up to 10 meeting participants including host; can play streaming video up to 20 MB"

Office Manager, Education, Monterey, CA

"$59 per month for 1 year contract for iLearning package (savings of $30/month off of original package price)"

Office Manager, Advertising/Marketing/PR, Mount Pleasant, MI

"$600 per month, web-portal branding allowing for registration of events and video streaming"

MIS/IT, Legal, Sacramento, CA

"TelspanPresents Web Access $19 per month - max 10 participants - unlimited usage"

CEO/President/Owner, Consulting, Smyrna, GA

"Unlimited number of webinars and conferences during month for $99 a month 1000 users per webinar"

Consultant, Telecom/Utilities, Houston, TX

"$35 per month, sharing of documents, video conferencing, demo powerpoint presentations,"

CEO/President/Owner, Consulting, Oakland, CA

"We pay $0.13 cents per user/per minute for web conferencing with a toll free number"

MIS/IT, Construction/General Contracting, Kansas City, MO
Shop for Web Conferencing
There are a variety of options for you to explore as you think about buying web conferencing. Auctions, e-commerce and request for quote services all provide you a way to evaluate different models, talk to dealers and ultimately figure out what's best for your web conferencing needs. Check out the links below for some of the best resources on the web when it comes to shopping for web conferencing.
Shopping
Providers
Other Resources on Web Conferencing
Straight Talk From Web Conferencing Buyers
The Internet has enabled the wisdom of the crowds like never before. B2B Exchange brings that wisdom straight to you by collecting the comments and questions of other web conferencing buyers as they tackle business purchasing head on. If you're not sure what to be looking for in your next web conferencing, check out the most common thoughts, fears and ideas shared by your fellow business purchasers.
"We are making business opportunity presentations. These can be done individually or for larger groups. We prefer the webcast format because the audio comes right along with the presentation (independent of telephone lines). We don't absolutely require the video portion, but we do need the capability to play videos and power points for our viewers. There may be instances where we'd like to trade the controls off to another presenter. We're not so concerned about polling, but do want the capability for the audience to be able to type in questions."

Office Manager, Manufacturing, Woburn, MA

"I am looking to set up a video conference between clients and wanted to see if your software and service would do it for me. Basically, I would have a panel of people from various locations, where I would moderate (host), preferably not to be seen, and they all would take turns talking to one client. Basically, like a press conference or so but I would have the ability to allow one person to ask a question and the others would have to wait but can be seen. It's all about the ability to control the action on my end."

Engineer/Programmer, Construction/General Contracting, Washington, MO

"We are planning two meetings and need your costs for webinar service. Timeframe: End of second quarter or first of third quarter Duration: Two one-day meetings Sequence: Day 1 meeting will be held 1-week prior to Day 2 meeting Time: 10 AM CDT until 2 PM CDT Participants: 15 to 20 people at each meeting Media: Dial-in voice and PowerPoint Slides"

CEO/President/Owner, Consulting, Marietta, GA

"I'm looking for guidance with 1) production of content, that is, the recording of PPT, video, etc., to use during the webinar as well as a 2) software solution to manage the distribution of the original webinar. There would be Q&A available at the end of 45-min presentation with live video. My audience is nail techs, stylists, and salon owners. My content is editorial to accompany my magazines as well as demos and how-tos from manufacturers in nail and hair care."

CEO/President/Owner, Retail, El Cajon, CA

"We basically would like to use a webinar to review a powerpoint presentations and go through it with multiple individuals on the phone - or if the voice communication can come over the computer for each attenedee - that is fine too. We definitely want to be able to record the audio and the visual presentation for replay, and have a permanent view to it (e.g - software specific to the webinar provided is not required in order to replay) "

MIS/IT, Real Estate, McKinney, TX

"Basically, I would like proposals from companies which can help us to provide live and archived webinars to our members. The courses we offer must be able to meet requiredments to offer continuing education hours for nursing home administrators now and other disciplines in the future. We want to be able to generate revenue from what we offer."

Office Manager, Education, Austin, TX

"We have two needs, we do webinars on a daily basis, but we also need a service that will provide just the basics. We basically need something like Adobe or GotoWebinar for our Webinars and then another service that provides just screensharing capabilities and maybe the ability to upload a Powerpoint."

CEO/President/Owner, Healthcare, New York City, NY

"We'll have three moderators, at different locations. We'll want a recording for those who missed the event. We could download documents. We'll want polling and audible and or written questions. We'll want to test this for two months before signing a long term commitment. If this is successful we'd perform at least three per month."

Partner/Principal, Agriculture, Red Bank, NJ

"We are looking to hold one webinar with approx 100+ viewers. We would like to be able to show slides and have the viewers be able to email us questiosn during the webinar. We would also like to be able to recored it. Please advise the cost and what is required to run something like this."

Office Manager, Legal, San Luis Obispo, CA

"We are looking for help to create a webinar for a sales presentation. We can use software efficiently for creation, however we need video in the presentation and are not setup to create videos. Looking for advice on the best way to get it done quickly."

CEO/President/Owner, Computers - Software, Chicago, IL

"I am looking to host a webcast that attendees will sign up for ahead of time to participate in an event which will have various topics presented each time. This is meant to be an event where information will be presented and then leave time for any questions or answers at the end."

CEO/President/Owner, Retail, Weidman, MI
Web Conferencing Advice
Web Conferencing Basics
An integrated web conferencing solution provides a central online meeting place for people all over the world. With a simple click of the mouse, you can present PowerPoint slides, run a software demonstration, or even hold brainstorming sessions using a whiteboard.
Most web conferencing applications share the same basic features. You get application sharing that allows you to pass the controls of your PC over to a participant at any time. White boarding and screen sharing allow everyone to take down notes and share ideas in real time. You could also share entire files with everyone in attendance at once.
Your audience gets to share in the interactive environment as well. Web conferencing solutions usually provide polling, Q&A capabilities, and live chat to enhance their experience.
When you're ready to purchase a web conferencing program, go with the vendor who offers the products and services that best suit your business. Also, look for companies that are financially stable — you don't want to select a vendor with an unproven background.
Points to consider:
What type of web conference service do you need (webcast, non-interactive presentation, or webinar?)
How many web conferences will you need per month?
How many people will participate in your typical web conference?
What is your estimated monthly budget?
Do you need teleconferencing services as well?
Would you prefer an ASP or in-house software solution?