Try Our Free Price Quote Request Tool!
Website Design Prices
Visitors to B2B Exchange know that it helps to have the right features and a brand that will be there for you, but at the end of the day the price you pay for website design will be among the most important parts of the decision. That's why we've assembled actual prices paid for website design services, straight from our users. Use these figures as a guide as you figure out what to pay during your negotiations.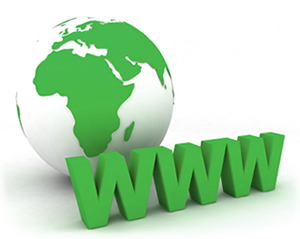 "$450 for website design, hosting $300 per year."

Principal, Travel/Hospitality, Vero Beach, Florida

"$340 website design and unlimited changes as we progress without cost. Monthly host service $19.95. Other companies had offered $300 for website design prices, but the hosting charge was considerably higher."

Principal, Restaurant, Woodbridge, Virginia

"I am now committed to a Corporate Identity Package (cost $595). Following the completion, I will add website design and hosting."

Consultant, Health Care, Peoria, Arizona

"I believe it will be $1200 for the website design prices and then there will be a monthly fee to maintain. Still working on contract. But we love their ideas and enthusiasm."

Consultant, Non-Profit, Renton, Washington

"The website design prices we paid were $450.00 Including web hosting for two years , My website Includes Flash, special effects, 12 pages including a blog, and my original own design, it will be ready in 12 days. NO TEMPLATES. Thank you"

Buyer, Business Services, Las Vegas, Nevada

"$2,999+ website design, hosting, positioning within search engines."

Office Manager, Real Estate, International Falls, Minnesota

"APPX $650.00 brand, features, accessories."

CEO, Retail, Old Bridge, New Jersey

"$10K to start, overall marketing evaluation of my companies needs."

President, Construction, Indiana, Pennsylvania

"For website design prices of $1,400.00, I'll get a custom website with no templates and 20 pages with ability to add banner ads myself, capture data, add pages myself and they will submit to search engines once a month and provide maintenance and upgrades as long as I host with them for $39.99/mo."

President,Travel, Spring,Texas
"My site was already designed. It was transferred over and now I'll have the ability to make changes myself. Cost $645.00."

Owner, Business Services, Riverview, Florida

"$4500.00. Logo design, Home page with Flash, Real Estate Module, CMS website management, 10 navigational elements, setting up meta tags and keywords, user menus, links, adding 3rd party tracking code."

Administrative Assistant, Construction, Cumming, Georgia

"Under $600, compared to website design prices of $1000 and $1250 offered by the other designers. $19.95 to host. I own the site and art. Most important is that I can change the site as I want."

Owner, Business Services, Edinboro, Pennsylvania

"$2000 — 40 page informational website, training, support, content management system, local supplier."

Buyer, Government, Red Bluff, California

"$12,000. Database driven updating by field instructors, CSS structure, manageability and upgradable from our private hosting service by our managers. The other website design prices did not include hosting, which would add up over the course of the year."

Principal, Education, Locust Grove, Virginia

"$2,710.00 unlimited pages, web hosting, SEO, photo and video galleries, internet marketing, user friendly application for making additions and changes, customer support and training."

Public Relations, Manufacturing, Buna, Texas

"$6,405 that will allow us to have a flexible platform to add on features, as well as to have an online donation/gift shop capability. This was one of the best website design prices I found, and after talking to the designer she really understood what we wanted and I feel that she can deliver."

Public Relations, Health Care, Saint Louis, Missouri

"$5,000 for branding, logo, stationary, business card development, small web marketing effort, design and development of my site."

Owner, Business Services, Arlington, Virginia

"$1000, including 6 pages and a database. They had various website pics of other sites that gave me an exact idea of their work capacity. Their website design prices were better, too."

Partner, Real Estate, Riverdale, Georgia

"$3,000. Included web design· initial design planning, gathering content & images, 1 home page concept, 1 round of minor homepage revisions, 1 interior page concept, 1 round of minor interior revisions, convert approved concept designs to HTML/CSS, integrate WebEdit text editor content management system, create up to 10 pages and copy/paste provided content, integrate a Paypal store for up to one product, setup hosting account & one master email address ($180 per year), launch the final website."

Sales, Pharmaceuticals, Grand Blanc, Michigan

"$500 covers the cost of the entire website regardless of page numbers. An additional $250 for each Flash design."

Manager, Business Services, Dublin, New Hampshire
Shop for Website Design
There are a variety of options for you to explore as you begin comparing website design prices. Auctions, e-commerce and request for quote services all provide you a way to evaluate different models, talk to dealers and ultimately figure out what's best for your website design needs. Check out the links below for some of the best resources on the web when it comes to shopping for a website design.
Online Shopping
Other Resources
Straight Talk From Website Design Buyers
The Internet has enabled the wisdom of the crowds like never before. B2B Exchange brings that wisdom straight to you by collecting the comments and questions of other website design buyers as they tackle business purchasing head on. If you're not sure what to be looking for in your next website design, check out the most common thoughts, fears and ideas shared by your fellow business purchasers.
"The site is going to focus on home improvement/remodeling/design contracting and Do-It-Yourself Consulting/advising, helping the do-it-yourselfer with their project from start to finish every step of the way, if they want a contractor I can do that as well, (If I can afford it, I would like to have a link that people can click on and see a video of the project that we are currently working, and maybe be able to ask questions. I am probably dreaming on this idea) If the video is too expensive I would like to display before & after photos, explain my experience etc. I am a retired remodeling contractor on a fixed income and have to go back to work, that is why I can only afford low website design prices, I need a website to start this little consulting business and start living again. Any help that you can render will be greatly appreciated."

Remodeling Contractor, Construction, Indiana, Pennsylvania

"We are a non-profit organization that does consulting for attorneys locally & nation-wide. We are seeking website design prices for a 20-25 pages site with various links to our edu. opportunities, member base, meeting notices and list of all our members (40) with their specialties. We want a member's only section with 1 password and a flash element for the Home Page with our mission statement on it."

"Site is for a web-based SaaS (software-as-a-service) business intelligence platform and needs to look refined and technical, yet engaging. I have example sites for reference purposes. Would prefer a site with a user-friendly CMS (i.e. Joomla) for text and news updates. Need to have a client login to an FTP site for data uploads. Need to have a repository for client-specific training videos and PDFs (filtered list based on username and password). Would prefer to be able to upload and modify these videos myself. Please provide website design prices from local companies only."

Owner, Business Services, Saint Louis, Missouri

"I am researching & doing a business plan for a small online training company in the next 6 months. I would need to understand the basics. The company I would use for the training content exists, so I would need a website that would be linked to that site-- such as a portal. I also need to be able to receive credit card payment for the online training course. Perhaps 5 pages to 10 pages."

President, Online Training, Spring,Texas

"We are a nursery and landscape supply company in Naples FL. We've received website design prices only from local companies and would like to see more prices to compare against. Our goal with a website is to show customers the products and services that we provide. To link up with informational sites that can help our customers with plant problems. To have the capability to set up a user code that will allow wholesale customers to access a price list. And to link up with some of our top customers."

President, Landscape, Naples FL

"Website for jazz/metal group looking to pull in fans, build mailing list and street team, host music/videos -need flash intro, home page with music player, photos, and text about upcoming events, band bio page, merchandise page, blog page, list of shows page -need a rough estimate ASAP -need site built from ground up and hosting as well."

Owner, Business Services, Locust Grove, Virginia

"This site is to inform and entertain it is for the students who have already graduated for PLHS, I would like to have a streaming video when opening the site with sound. I would also like to have a lot of different animation in this site. Not sure if the website design prices would be too high for that but please quote anyway."

Principal, Education, Riverdale, Georgia

"Website is informational for public use. We provide Emergency Medical Services to the town. Future use may include streaming audio of our dispatch center. We would like members secure web pages."

Public Relations, Medical Services, Red Bluff, California

"2 psychiatrists on Long Island need 10 page or so website. Already paid for SBU sitesell, so the website design prices do not need to include hosting. May need to start from scratch. Nothing fancy. No flash or streaming needed but keywords important."

Owner, Business Services, Long Island, NY

"The focus of this website is for people to see what our restaurant offers and various other things. Includes things like hours of business, menu, gift certificates, reservations...etc."

Manager, Restaurant, Dublin, New Hampshire

"This website would be used to show dog show wins, puppies available, show pictures, info about the Keeshond breed, and general information. Would like to compare 2 or 3 website design prices before I make the decision."

Owner, Business Services, Locust Grove, Virginia

"Needs updating to industry standards. many broken links. Pictures and music need to reflect modern and professional settings."

Consultant, Health Care, Grand Blanc, Michigan
Read more about Website Design:
Website Design Advice
Website Design Basics
Website design can help form the identity of your company. Design professionals can help you create your logo and graphics that will entice customers to do business with you. They will also help you determine what site functionality works best for your business whether you simply want to provide information or handle online transactions.
There are two main groups involved in website design. Graphic designers take care of the front end — the graphics, layout, and content of your site. On the back end, web developers build your site by writing the code that makes your site work. Together, graphic designers and web developers use their expertise to develop an attractive, fully functional website. These days, website design prices often include the two aspects in one — as many individuals are often talented in both graphic design and web design.
If you have in-house staffers that can handle the coding or copywriting, you may need to bring in an expert to set up more complex e-commerce capabilities. Otherwise, you can hire a full-service website design company that handles everything from the project concept to the finished product.
Your budget will vary based on your needs. You may also find that costs add up as the project rolls along. Make sure you don't compromise quality in favor of the lowest cost. If it will cost more money up front but provide you with a reliable website to grow your business, it's worth the additional cost. Remember to compare website design prices between multiple companies, because the rates can range considerably.
Points to consider:
Do you need to upgrade an existing website or design a new one?
Will you need a shopping cart for your site?
What are the website design prices you hope to pay?
Will you be selling products online?
Will you be providing the website company with graphics and/or text?
How quickly do you need this website project done?