Home > Steel Buildings > Olympia Buildings Prices
Is an Olympia building really worth it?
Olympia steel buildings are in a distinct class of building suppliers, along with Morton and similar high-end manufacturers, for their ability to provide a better grade of materials – a difference that's reflected in the Olympia building warranty. Although many building suppliers are able to deliver similar structures, buyers have found an enhanced level of value in the durability of Olympia building materials.
Olympia building vs. standard construction
Olympia products are manufactured with Galvalume steel, a raw material that's known for having the heaviest-gauge of commercial steel available in the United States. As a result, Olympia is able to back their products with a 25-year rust-through warranty. In addition, each metal building package comes with engineered computer drawings and a detailed manual to simplify construction, whether you opt to build it yourself or contract it out. Engineered to meet U.S. and European building codes, the precise engineering and design of each package ensures reliable construction that will effectively stand up to the required specifications indefinitely, including cable x-bracing that delivers heavy-duty strength for added wind protection, included at no extra cost with some packages.
While the construction itself it notable, Olympia building materials also provide a considerable savings related to the long-term operating costs of the completed facility when compared to wood framing. Olympia Steel buildings are coated with an energy-saving layer of Akzo Nobel paint. Producing paints, finishes and synthetic resins specifically designed for industrial applications, Akzo Nobel paint is used to coat all of the painted sheeting within a metal building package – a process that's known as "cool coating" due to the reflective qualities of the paint itself. In fact, this coating has been shown to provide a thermal barrier against high temperatures, keeping the inside of an Olympia metal structure 20 percent cooler than other types of construction and making it highly cost-effective in warm climates.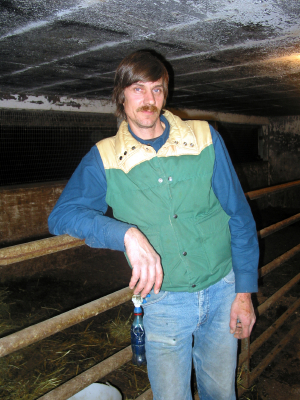 Other standout features
PBR roof panels feature a 1 ¼-inch corrugation and extended overlap to ensure a seamless fit and energy efficiency
Secondary framing features galvanized coating, including all girts, purlins and c-channels, guaranteeing rustproof components
Extended warranties on paints and coating, including a 40-year warranty on Azko Nobel Ceram A-Star Baked-On Siliconized Polyester paint and a 35-year warranty against chalking or fading for the Azko Nobel Trinar paint, locking out corrosion and rust while ensuring the building will not peel, chip or fade even in high heat.
How much does an Olympia building cost?
Though packages are tailored specific to each individual need, there are a few examples that can provide a ballpark figure for buildings both large and small. It's worth noting that delivery location and local labor greatly impact the final cost. Examples include:
A 30x50x12 foot Olympia building set on top of a 4-inch cement slab with #3 rebar. The package included insulation, a 20-foot by 50-foot lean-to, attached to the building with no slab, two 10-foot by 10-foot rollup doors, one personnel door and two windows for a price tag that's around $33,000.
A 32x60x12 foot basic Olympia storage building with two large sliding doors and a personnel door but no concrete flooring or insulation for a cost around $53,000, including construction costs.
A
40x60x14
foot Olympia building with a 4-foot pitch, a personnel door, an 18-foot by 12-foot door as well as a 10-foot by 12-foot door. This package also included insulation and gutters and cost around $22,000 for the materials themselves plus an additional $10,000 for the cement slab -
$32,000
.
.