Try Our Free Price Quote Request Tool!
Prices
Visitors to B2B Exchange know that it helps to have the right features and a brand that will be there for you, but at the end of the day the price you pay for call center software will be among the most important parts of the decision. That's why we've assembled actual prices paid for call center software, straight from our users. Use these figures as a guide as you figure out what to pay during your negotiations.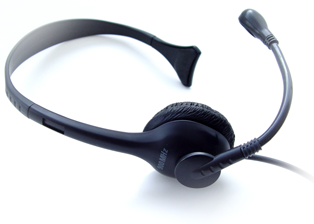 "$270 for 100 hours of dialing. Multiple database campaigns running, unlimited users, no long distance fees, no setup fees, no tech support charges. You can use it via USB headset or phone lines."

CEO/President/Owner, Media/Entertainment/Publishing, New York, NY

"$2500 and per minute pricing"

CEO/President/Owner, Information Services, Rimrock, AZ

"Paid $2500 for 8 telephones, complete Nortel system installed, and programmed. I will call Packet8 in about a year when I want to use their phones and stop paying for internet phone calls. Just wasnt' ready to change everything in my move next week. I do plan to repurchase phone suppply from a reseller too. Your people were excellent. "

Facilities/Operations, Telecom/Utilities, New Castle, PA

"$750 per month"

Consultant, Insurance, Oak Brook, IL

"$700. You can see http://www.voicent.com for details. Price included Microsoft Kate (realistic sounding text to speech)."

CEO/President/Owner, Business Services, Roseville, CA

"$420 per month for 12 seats, unlimited."

CEO/President/Owner, Advertising/Marketing/PR, Miami, FL

"$595 which included caller id box, call recording software, unlimited tech support."

Buyer, Business Services, Richardson, TX

"$700 set up fee and $175 per unit with a two unit minimum and 30 day cancellation notice required. "

CEO/President/Owner, Consulting, San Francisco, CA

"$1299 for an 8 station/24 line spitfire pro predictive dialer with headsets."

CEO/President/Owner, Financial Services, West Valley City, UT

"I purchased an integrated system from an Avaya dealer. About $8K."

Partner/Principal, Transportation/Logistics , Montrose, CO

"I got a monthly "lease" of product for $100/administrator and $65/caller."

Buyer, Non-Profit, Denver, CO

"Dialer, CRM, and Voicemail feature for $110 a month per user."

Purchasing Manager, Telecom/Utilities, Castle Rock, CO

"My pricing breakdown was as follows: Basic Agent ($73.00 per seat x 18)...$1,314.00, Supervisor Agent ($115.00 per seat x 4)...$ 460.00 = Total Monthly Recurring Cost:...$1,774.00 "

MIS/IT, Government, Columbus, OH

"$350 per seat with LD factored in"

CFO, Financial Services, Summerville, SC

"$600 for a 4-line system."

CEO/President/Owner, Real Estate, Lincoln, CA
Shop for
There are a variety of options for you to explore as you think about buying call center software. Auctions, e-commerce and request for quote services all provide you a way to evaluate different models, talk to dealers and ultimately figure out what's best for your call center software needs. Check out the links below for some of the best resources on the web when it comes to shopping for call center software.
Predictive Dialer Information
Hosted Call Center Solutions
Straight Talk From
Buyers
The Internet has enabled the wisdom of the crowds like never before. B2B Exchange brings that wisdom straight to you by collecting the comments and questions of other call center software buyers as they tackle business purchasing head on. If you're not sure what to be looking for in your next call center software, check out the most common thoughts, fears and ideas shared by your fellow business purchasers.
"I need a hosted dialing system for 2 people and the ability to load DNC records scrub my contact lists, do a 3rd party verification, and record the sale and control my drop rate. I sell residential local, LD, and voip service."

Receptionist, Business Services, Granbury, TX

"I just need a rough order of magnitude estimate for 7 independent ACD sites, in two categories - 4 with 200 users, 3 with 50 users. Gov't would provide server hardware with operating systems. There are 6 existing telephone systems the solution should be compatible with, if possible: NorTel SL-100 Verizon Centrex 5ESS Tadiran Flexicom 5000 Nortel/Meridian Simen HiCom 300H AT&T Pinnacle 5ESS-2000 We provide IT Help Desk support for the DoD in 7 locations throughout the United States. "

CFO, Retail, Naselle, WA
"

"Hi - we have isdn line 30 channel from the kuwait ptt connect with paradyne hotwire 7996 tdm shdl , and 10 pc computers connecting to the internet. We need full call centre solution for tv games adv., and the hardware to up this line to the internet to on line call centre manger solution. Thanks!"

CEO/President/Owner, Consulting, Aiea, HI
"

"We are currently running a Nortel Norstar MICS 4.1 with Cintech's Prelude 3.3 ACD software. We have a total of 8 call center agents , but would like the option to have up to 12 agents. "

CEO/President/Owner, Retail, Kinderhook, NY

"Insurance agency appoximately 70+ calls - inbound and outbound . Want to be able to record all calls and store as a wav file. Be able to listen to calls from a remote office location. "

Office Manager, Marketing, Pasadena, CA

"I'm doing research for call center products to add capabilities to existing center. We are currently running Avaya 87xx servers . Mix of 64xx sets and 46xx. Interested in adding recording system that can capture both TDM and VoIP . Also looking for Virtual Hold app and maybe some CTI. Hoping to find a scalable "Suite" type solution. "

Buyer, Business Services, Woodville, TX

"We want to run the dialer in multiple ways: 1) Broadcast recording asking caller if they want to pay bill on-line (IVR) or be connected to a rep 2) W/out broadcast recording to connect immediately with collection reps with no pause 3) Be able to work with existing appln (IDS) to pull up existing account that is connected ."

Office Manager, Non-Profit, Fort Lauderdale, FL

"We are an inbound call center that currently uses an Inter-Tel 5000 Access system in 2 locations, Harrisburg PA and Oklahoma City OK. There is an identical system in each center. OKC has 115 inbound seats and HBG has 69. We are looking to install a SIP switch in a Telco location and then to utilize a 20mg fiber pipe to each location. We intend to sell our current system and to replace the hand sets either with headsets or some form of Polycom or compatible phone. The service we provide is Benefit Emrollment. Our smallest client has 3,000 employees that call into our center during the open enrollment period, usuall Oct, Nov and Dec. That period accounts for 65% of our inbound calls. Calls usually take 30 to 45 min but can last up to an hour. In addition to hardware and bandwidth we are looking for the least expensive per min rates for inbound 800, outbound local and long distance. "

Partner/Principal, Consulting, Harrisburg, PA
"

"We currently have an NEC phone system with ACD . We are using Call Analyst to track inbound and outbound calls by extension but need to be able to track the hold times, agents who are logged into the ACD, Abandoned calls, etc. "

CEO/President/Owner, Marketing, Woodbine, Maryland
"

"We currently use OPC Marketing's Hosted VOIP predictive dialer that allows for live transfers. We need that same type of system. I do not want to buy any more hardware than I have already. "

Sales/Business Development, Wholesale, Lubbock, TX
Read more about Call Center Software:
Advice
Purchasing Overview and Basics
The optimal call center software for your business will benefit your call center agents, your customers, and your bottom line. Modern call distribution and management systems help agents by providing the right information at the right time and matching the best agents with the appropriate calls. Customers get better service because agents have the tools they need to provide outstanding service.
Call center software also gives you detailed reporting on statistics such as call and hold times, average calls per agent, and calls per day. The software can also enable call volume forecasting to help you set optimal staff levels and reduce costs.
The typical call center software solution offers several important features:
ACD — Automatic Call Distribution matches incoming calls with your customer database to properly route calls. ACD may include conditional routing which will route the calls depending on certain situations, or skill-based routing, which will connect the customer with a call agent proficient in specific areas.
Auto dialer — Places calls to a list of customers or prospects, usually to schedule appointments. Auto dialing can detect voice mail, busy signals, or live speech and provide different options based on the call result.
CTI — Computer telephony integration provides screen pops which puts customer information on agents' computer screens as they take a call.
Call center monitoring — This valuable training and evaluation tool lets supervisors know if hold times or drop-off rates are getting too high so they can address customer concerns or complaints.
Call center reporting — Standardized or customized reports let businesses know how the call center performs in real time or over a given period of time.
Call blending — Maximizes agent productivity by easily switching between inbound and outbound calls.
Other Call Center Software terminology
As you shop for call center software, you may come across several different words and phrases that may not seem familiar. Among these terms:
Call center software: (also called "call management software", "contact center software", "call routing software")
Call blending software: Software that helps switch between inbound and outbound calls
Call center system: Complete business solution to handle inbound/outbound communications with customers.
Predictive dialer: A CTI feature that only connects calls to an agent when a live person answers the phone.
Points to consider:
Is your call center focused on inbound or outbound calling?
Are you upgrading an existing call center system or starting from scratch?
Do you need a phone system along with your call center software?
What features do you need? ACD, CTI, workforce management, predictive dialer, auto dialer etc.?
How many people will use this call center software system?
What is your estimated budget?
Do you need an email management system as well?
Do you need your call center software to integrate with an existing CRM system?