Try Our Free Price Quote Request Tool!
Outbound Telemarketing Services Prices
Visitors to B2B Exchange know that it helps to have the right features and a brand that will be there for you, but at the end of the day the outbound telemarketing services prices you pay will be among the most important parts of the decision. That's why we've assembled actual prices paid for outbound telemarketing, straight from our users. Use these figures as a guide as you figure out what to pay during your negotiations.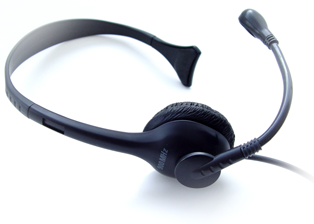 "The telemarketing services prices I received were between $1700 and $2050. I chose the one that was $1,900. Basic 50 hours of telemarketing including email service."

CEO/President/Owner, Insurance

"I am paying telemarketing services prices of $30.00 per appointment for 20 appointments, 600 commitment. No set up fee or list fees."

Office Manager, Advertising/Marketing/PR"

"$2,550 - about 1,500 calls, call reports, emails and the script."

Partner/Principal, Equipment Sales & Service

"I have accessed a virtual online autodialing system for $178 up front and approx. $28 a month thereafter that has a lead source of 10 million scrubbed phone numbers that I can select based on different criteria."

Sales/Business Development, Retail

"I decided to go with the company that asked for telemarketing services prices of $35/hour, 50 hours, script, online reporting."

CEO/President/Owner, Information Services

"$1,800 for 50 hours. Included DB file and Setup costs."

Consultant, Insurance

"The company was creative in the telemarketing services prices they gave me. They were willing to get paid a commission for each call that represented a sale instead of a one time fee. It was a win win situation for both companies. I had the comfort level knowing that they would be putting in a best effort to get the sale. They had an opportunity to make more then what they would have originally charged."

Marketing/Public Relations, Wholesale

"$750 up front. Then $100 per acct. I open. The main reason is they are paid on commission like myself."

Consultant, Insurance

"Went with the company that quoted telemarketing services prices of $1,091 for a 30 hour beta test campaign."

CEO/President/Owner, Financial Services



"$2,300 for 100 hours of telemarketing, plus script and campaign setup."

Sales/Business Development, Information Services

"$1,000 for 10 guaranteed leads in 45 days. i.e. $100 per lead or my money back. I was happy to have found telemarketing services prices that were structured in this format."

Partner/Principal, Consulting

"$2,600 for 140 hours of telemarketing. Script consultation and database lists included."

CEO/President/Owner, Financial Services

"Up front $7 per hour plus $65 per sale. Which comes out to $23.50 per hour based upon salary and commission for 1 sale per day."

CEO/President/Owner, Advertising/Marketing/PR

"The telemarketing services prices I'm paying will be $1,779.00 for 50 hours. Outbounds calls, set up, reports, I can monitor a selection of calls, assistance with scripting."

Marketing/Public Relations, Financial Services

"$2,650, outbound calling and email followup."

Partner/Principal, Consulting
Shop for Outbound Telemarketing Services
There are a variety of options for you to explore as you search for ways to compare telemarketing services prices. Auctions, e-commerce and request for quote services all provide you a way to evaluate different models, talk to dealers and ultimately figure out what's best for your telemarketing needs. Check out the links below for some of the best resources on the web when it comes to shopping for telemarketing services.
Online Comparison Shopping
Straight Talk From Telemarketing Services Buyers
The Internet has enabled the wisdom of the crowds like never before. B2B Exchange brings that wisdom straight to you by collecting the comments and questions of other telemarketing buyers as they tackle business purchasing head on. If you're not sure what to be looking for in your next telemarketing service, check out the most common thoughts, fears and ideas shared by your fellow business purchasers.
"We are an on-line luxury leasing and rental directory company, is seeking quotes from progressive yet professional outbound telemarketing companies. The outbound sales professionals must have access to the website while conducting calls. Sales calls would entail calling with a provided calling list and up selling current free listings on the website to paid listings with more features such as e-mail addresses, website links, pictures, picture galleries, detailed descriptions, maps, video-clips, and front page rotations. The sales call must: 1. Assist the listed company in claiming their free listing by setting up an account on-line. 2. Up sell the client to a paid listing and process the payment on the website by credit card or invoice. Initial call center proof of performance will require 10 sales calls within the United States in order to calculate ROI. Based on this I will then be in a position to accept the telemarketing services prices you will quote."

CEO/President/Owner, Equipment Sales & Service

"I am writing to request information on outbound calling services for a non-profit organization. The group has an active membership of 1584 members and an inactive roster of 1809 members. The group only has email addresses for about ½ of these and many may be inaccurate. The group is interested in accomplishing the following tasks: 1) Call all 1809 inactive members to request that they renew their $25.00 membership — Collect payment over the phone or arrange for payment by mail if necessary — Obtain current contact information — name, address, city, state, zip, phone, email, cell phone and update provided spreadsheet 2) Call 784 active members without email addresses to get current contact information 3) Perhaps call the remaining 800 active members with email addresses to confirm that we have accurate information. Total contacts — 2600 to 3400. Please provide telemarketing services prices based on these details."

General Manager, Non-profit Organization

"We are an Internet marketing company with a unique business model. We are not limited to just pay per click or ad placement based on page impressions. We need a company to set appointments for our consultants. The key to setting appointments for our company is that the telemarketer understands Internet marketing and advertising terminology and can explain what makes us different than our competitors. Most companies will immediately think that we do the same things as our competitors. This is not the case and the telemarketer must be able to explain how we differ from our competitors. The appointment being made is for a no cost (do not say free) evaluation of their current online marketing campaign. It will be relaxed and low key. We will then come back and offer a proposal showing the client how we can improve their online marketing."

Partner/Principal, Online Marketing

"To be able to assist with fundraising through telemarketing to raise funds for our Foundation. We are a not-for-profit 501 ( C ) (3) educational organization, founded in 1994. The purpose of the Foundation is to promote educational opportunities and enhance professionalism among individuals in fire and emergency services. In addition, the foundation provides funding for education, research, professional development, publications, and public relations efforts for the profession, and provides immediate financial assistance to families of firefighters who lose their lives in the line of duty. We have a script that be worked off of."

Consultant, Government

"We are a start-up company that does mass digitization of offline videos for corporate clients, making them usable and searchable on the web, opening up new revenues streams for their content. We need to target production directors, or archive managers, or CFOs at companies with large libraries of video content (e.g., networks,cable, public TV, non-profits, libaries, universities, corporations, etc.). This could be small, mid or large sized companies. We need help with identifying the best people within these organizations, cold calling them and setting up appointments with them for our sales team to follow up with. We are new to this marketing vehicle, and need an education on costs and process as we have no experience with evaluating telemarketing services prices."

CEO/President/Owner, Marketing Services

"Need to develop more commercial roofing business. We are a large commercial roofing contractor and American Indian owned bussiness. We specialize in single ply Duro/Last roofing and are also interested in Metal roofing. We have an outside sales force that covers Texas and Oklahoma. We have previously specialized in School and Government work but need to expand our commercial business. If this campaign is successful we would continue to use you and would expand into possibly two more states. We first want telemarketing services prices of the cost to call people in the Dallas Ft. Worth area and the Oklahoma City area."

Partner/Principal, Construction/General Contracting

"I have decided to start interviewing telemarketing firms accross the nation to do nationwide calling for my legislative research firm. I already have telemarketing services prices from these companies but would like to receive more. I need them for polling and accepting offers or donations. I would like to sit down in person with owners as this is not a small opportunity. We are already established in 12 states with representative and managers in the field. We have never used telemarketers and I have decided to add this major support to our mission."

CEO/President/Owner, Consulting/Research

"We need telemarketers to call our clients and prospective clients and update our database in salesforce.com with current contact info including email, direct phone number, address, fax number. You must be able to pitch busy professionals quickly to extract the information. Perfectly fluent in English is a must. Telemarketers must also possess a cultural experience that will allow navigating inside large global corporations. Our pitch includes calling each client and prospective client, and giving them a user registration to our website in exchange for all the current contact information to be entered into salesforce.com."

Office Manager, Marketing/Sales

"I have a painting franchise in a few towns in Massachusetts. I am doing ongoing direct mail campaigns to my target consumers. I'd like to supplement that with outbound calling, if the telemarketing services prices are within my budget. The goal is to determine if the consumer has need for exterior or interior painting and if so to schedule a free in-home estimate. I have the mailing lists and they include telephone numbers. I also have a SANS number and can access the "Do Not Call" list. We'd need to work together to be sure DNCs are purged from the call list."

CEO/President/Owner, Contracting Services

"Cold-call technically oriented small business owners (engineering firms, technology companies, etc.) interested in investment management/financial planning services. I am looking for successful people who see the value of having investments actively managed yet are too busy running their successful businesses to manage their portfolios themselves. Ideally appointments would be set as part of the telemarketing campaign. If appointments are not generated I am looking for prospects who will provide approval for me to send them a marketing piece describing the services I provide."

Marketing/Public Relations, Financial Services

"I own a database company that is the most comprehensive in the insurance industry today, i am trying to send to potiential clients a sample of our database so that they can see what i can offer to them and call or email me to do business. I have the prospecting database and the sample data to send in a simple excel spreadsheet. I just need to get the email address from each potiential client to send them the sample data. So this would entail getting the email address so that I can send the sample data to the potiential client. Based on this, I need 3-5 telemarketing services prices to compare."

CEO/President/Owner, IT Consulting

"We are looking for call centers who wish to sell our product which is the first online stress management service which amalgamates 20,000 resources in one spot, backed by a 24/7 help line. It has been created by one of the largest psychiatric/psychologoical managed care networks in the country."

Sales/Business Development, Healthcare

"Our membership rewards club is looking for outbound call centers to sell their point's packages to consumers via telemarketing. When a consumer purchases points they become an exclusive member of the club. There are no membership fees or obligations — just perks! Members may use their points as currency for over 100,000 products and services. Starting price point $399 with built in call center profit of $141 per deal (35%)! B2B or B2C programs."

Sales/Business Development, Information Services

"Really looking to get into companies by setting appointments with our free mini assessments which include: Server Virtualization Mini Assessment, Storage Mini Assessment, Messaging Mini Assessment, Application Virtualization Mini Assessment, and Open Source Mini Assessment. These assessment offerings provide significant value by providing an expert opinion about your current IT, Storage, and Virtualization Environment along with short, mid, and long term IT goals and strategies."

Partner/Principal, IT/Technology

"We sell online presentation software to sales and marketing professional in small to medium sized businesses. We are considering utilizing telemarketing to drive attendance to our online webinars. The objective of these calls would be to get prospects interested to register and attend a webinar. Our product is very inexpensive, so I'm not sure the economics of telemarketing will work but if it isn't too expensive, we'll give it a try. This might not be possible if the telemarketing services prices exceed our potential profits. We have a list of 80,000 prospects."

Sales/Business Development, IT/Technology
Read more about Telemarketing Services:
Telemarketing Advice
Outbound Telemarketing Services Basics
Hiring an outbound telemarketing service starts with understanding your exact needs. Whether you need a few days of assistance on a one-time project or ongoing help with a major telemarketing campaign, hiring a telemarketing service gives you some significant advantages.

Telemarketing services can offer many types of calling besides traditional sales calls. These can include lead generation, scheduling appointments, and conducting market research or customer surveys. The telemarketing services prices you will pay may vary widely from company to company, so it's important to compare.

Qualified telemarketing services will be able to help you create the script that their agents will use, tailoring it to the type of calls and customer demographics you're trying to reach.
Points to consider:
What are the main objectives of your telemarketing campaign?
Will you need follow-up campaigns or is this a one-time request?
Are you targeting businesses or consumers?
How many names would you like to contact?
What geographic area are you targeting?
Do you already have a list of names to call or will you need to purchase one?
What are the max telemarketing services prices you are willing to pay?