Home > Copiers > Copier Companies
How to outsmart the copier companies at their own game
Before you begin talking to copier companies about buying or leasing a copy machine, there are some vital things to know. These tips could save you hundreds to thousands of dollars over the course of your lease or ownership.
Secret #1: Don't let the copier companies decide how much you'll copy.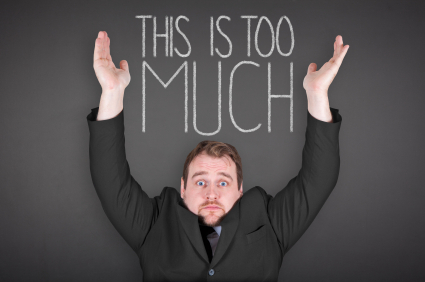 Before you even begin to shop for copiers, it's worth it to take a month or two and monitor the amount of paper being fed through your existing copy machine. Or if you use a copy service, the number of projects and pages you outsource each month.
Copier companies expect their customers to be unsure of the number of copies they'll make each month. The level of usage will have a huge impact on not only the cost of supplies but the wear and tear on the machine. If you're unsure of your needs when you talk to the companies, the ball will be in their court. They can pretty much decide how many supplies to charge you for each month (paper and toner). So put the ball in your court by finding out the exact amount of copies you'll need each month, to avoid being overcharged for supplies you won't need (and locked into a year or three-year contract).
Secret #2: Don't get pushed into a lease if it doesn't make sense.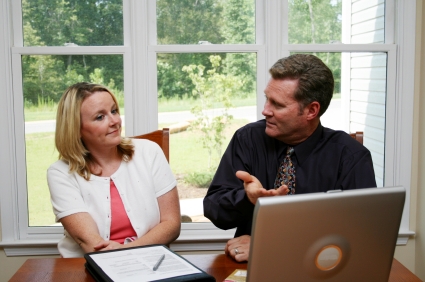 A copier lease makes sense for most companies for assorted reasons, and many companies of all sizes enjoy the benefits. But before you decide to lease, know when it doesn't make sense to lease.
Companies that only plan to use their copier sparingly, for assorted odd jobs, will not benefit from a copier lease. This is because there will be minimal wear and tear on the machine, and it will likely last longer than the copier company claims it will last. Supplies like toner and paper will last longer than usual, and it could even make more sense to buy from an office supply store rather than get the supplies delivered. A copier lease will lock you into a monthly delivery of supplies that you probably won't need, and will assume you'll need the machine replaced in only a few years. In essence, you'll overpay for your copier.
However, if your company copies or prints daily, or prints large jobs occasionally each week, you will benefit from a copier lease. There will be more wear and tear on your copier, and knowing that the lease includes an upgrade machine in a few years will give you peace of mind, and make the monthly payment worthwhile.
Secret #3: Don't settle for the first service agreement you're offered.
Similar to car insurance, service agreements cover when and how repairs will be done and can save you repair costs by maintaining a routine service plan. Similar to the machines themselves, the cost of a service agreement always varies – and usually quite significantly – between copier companies. So it's best to do some comparison shopping before selecting a company. Always get a written quote and compare the services offered side by side. In addition, make sure the company you select can demonstrate proven success with a business similar to yours.
Service agreements are based on your estimated monthly copy volume – a number that may fluctuate during slower summer months or winter holidays. So be on the lookout for contracts that hold you to an annual copy volume or a monthly figure that's not in line with your business. Also, pay attention to the fine print, as some service agreements will charge you hefty fees (even per copy) if you go over your budgeted monthly volume. A month-to-month service agreement is best and the better ones often include the copier itself, any service required, and parts and supplies.
Secret #4: Don't take the first price or rates you're offered.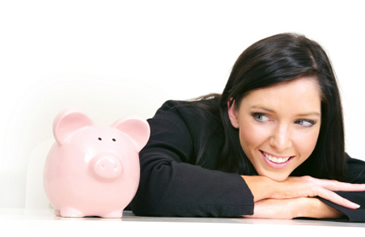 In the copier industry, there is always room for negotiation. Regardless of what their advertising might say, most copier manufacturers produce machines that are quite similar in quality and performance. The difference is usually in the customer service (see secret #5).
Before you start comparing prices or copier lease rates, research what others paid for the same machine (or a similar one). Even if it's not the same brand, the price range of a 45 ppm black and white copier will be within the range you should expect to pay. Here are a few actual lease rates to get you started.
Sharp MX-M450N with 2,500 sheet capacity, 45 ppm, network printing and a 40 GB hard drive –Lease rates of $208 per month for 39 months.
Ricoh Aficio3035 with fax, 35 ppm and document feeder –Lease rates of $224 per month.
Sharp MX-3501N color copier – Lease rates of $309 per month for 60 months minimum, plus $.01 per B&W copy and $.06 per color copy. This package also includes all parts, labor, maintenance, delivery and installation.
For the smallest business, a quality low-volume copier that prints 20 to 30 ppm can be leased starting around $70 per month.
Secret #5: Don't buy a product, buy a partnership.
Once you've narrowed down the companies to your price range of choice, your final decision should be based not on the product but on the level of customer service offered by each company. Most complaints that businesses have about their copier do not have to do with the actual product itself, but with the poor customer service they experienced.
When you shop for a copier or compare copier leases, think of it as a partnership rather than a purchase. Try calling the company's customer service line. Would you partner with them if they put you on hold for 20 minutes? How about if they're headquartered overseas, and you can barely understand the person on the other line? Browse discussion forums, complaints boards, and reviews sites – what are customers saying about them? On the dealer level, is your dealer pushy and impatient? Does he return your phone calls promptly, and answer all of your questions?
With these secrets in mind, you should be ready to start comparing copier companies. Our site allows you to answer a few questions and receive multiple price quotes and lease rates from dealers of Canon, Ricoh, Sharp, and many more top copier manufacturers.