Home > Copiers > Ricoh Photocopiers
Top 3 Ricoh photocopiers for small offices
Ricoh photocopiers recently developed lines of machines built especially for the small businesses. Featuring low cost-per-page printing and easy usability, Ricoh copiers are now cornering the market on organizations that have annual revenue of under $50 million.
But which one is right for your small business? Here are three Ricoh photocopiers that you might consider.
For the smallest office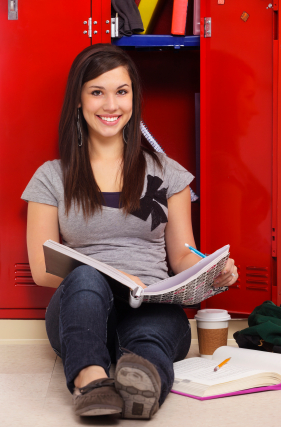 Your best option is: The Ricoh Priport DX 3343
Fans include:
Government agencies
School administrators and teachers
Small offices of under 10 people
Though built the low-volume users, Ricoh Priport DX 3343 is an amazing workhorse. With a rapid speed of up to 130 pages per minute, this photocopier produces high-quality printing for as little as $.033 per page. Not bad when you consider that you'd pay $.08-$.10 per print at a copy shop like Kinko's. In addition, this copier provides extreme simplicity in its user interface, with brightly-lit multipurpose LCD graphics, ideal for those who don't handle technology well. Further accommodating the needs of small businesses, this model allows printing on a wide range of paper stock, even including construction paper. This allows you to produce fliers, invitations or booklets on a single machine – all in-house, and at a cheaper price than if you visited a copy shop. The Ricoh Priport DX 3343 costs around $4700, and is available for lease.
130 ppm
$.033 per page
LCD color screen
Prints on multiple types of paper
Costs around $4700
For many users that need speed at an affordable price
Your best option is: The Ricoh Priport DX 4545
Fans include:
School administrators and teachers
Churches
Non-profit organizations
Marketing departments with mid-volume print jobs
The Ricoh Priport DX 4545 produces professional-quality printed materials that are noted in particular for their sharp grayscales and consistent halftones. This copier uses an advanced ink control technology that evenly and accurately dispenses ink, printing twice as fast as high-speed standard copiers, at 120 sheets per minute. Plus, the machine includes Print Pressure Sensors that adjust for speed, temperature and humidity, ensuring the optimal print output in a variety of office settings. This model also includes network adaptability, that allows anyone to print to the machine from their personal computer. The Ricoh Priport DX 4545 costs between $9,000 and $10,000, and is available for lease.
120 ppm
Print Pressure Sensors
Network capabilities
Costs between $9000 and $10000
For many users that regularly print large jobs
Your best option is: The Ricoh Priport HQ7000
The fastest Ricoh small business copier Ricoh's Priport HQ7000 can accommodate a maximum monthly print volume of 600,000 prints! Great for businesses who rely on leaflets or sale advertisements, this all-in-one machine allows you to turn your backroom into an in-house print shop. As with other higher-end models this machine includes Ricoh's longer run masters, enabling you to get 4,000 prints out of single cartridge due to thinner ink – great for further reducing the cost-per-print. It features a large interactive screen for easy usability and prints on a wide range of paper and card stock, even including onionskin and envelopes, with no shadows or back-side marks, as are often found on other copiers. Though prices vary depending on the dealer, the cost is reportedly around $15,000.
High volume machine (600,000 prints monthly)
4000 prints per ink cartridge
Large LCD screen
Prints on multiple types of paper
Costs around $15000