Home > Hot Tubs > Hot Tub Dealers
Secrets revealed about hot tub dealers
Is there really a difference between the hot tubs you'll find at a big box retailer like Walmart or Home Depot, and the ones marketed and sold by major name brands like Hot Springs Spa and Sundance Spas? You bet there is. The obvious difference is that you're working with two groups of salespeople: retail salespeople and hot tub dealers. And it only takes a second to look at the difference in price to realize the disparity in value between the two. One stocks name brands, the other generic knock-offs. Sad but true, you really do get what you pay for, especially when it comes to bigger ticket items. For example, a Hyundai may try to compete with a BWM in terms of safety but would quickly find itself left in the dust during a 0-60 test.
Similar to a luxury car, the additional power and durability you'll find in a spa purchased from an authorized dealer comes with a premium. Yes, part of it can be attributed to a higher markup. But at the same time, there's also wiggle room in the price, an option that's unheard of at Walmart or other large chains.
The hidden costs of buying a hot tub
If you're looking for cheap DVDs or an economy-size pack of toilet paper, Walmart is definitely the way to go. But for large purchases and complex equipment, the difference in cost is more than made up for with the value, service, and convenience you'll find through an authorized hot tub dealer.
Hot tub dealers have remained in business through the decades largely due to the service, value and quality of their products. Unlike tubs sold through the major retail stores, an authorized dealer will be able to provide the necessary services to get your spa up and running. And two of these services are considerable: delivery and installation.
Delivery costs
Make way, because the average hot tub weighs in around 690 pounds (and that's without the water). When purchasing through a major retailer like Home Depot, hot tubs are often delivered through third-party delivery services that are responsible only for delivering the tub to a specified area. This area may include: your driveway. This leaves the problem of moving the tub to your backyard a serious (and expensive) concern.
In comparison, most authorized hot tub dealers offer hot tub delivery for free with your purchase of a new or used tub (so make sure to ask!). Before you buy, make sure you keep in mind the size of the area intended for installation as well as the dimensions of the access route. Nothing's worse than having a six to eight wide hot tub end up six inches too wide to fit through the opening of your backyard gate.
Installation costs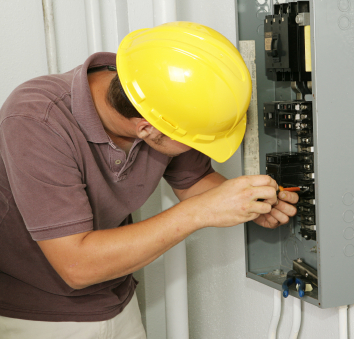 A hot tub requires a 240-volt electrical connection. Most patios and bathrooms don't come with these specialty outlets pre-installed, making the services of a certified electrician indispensible. Unfortunately, when buying from Home Depot or another retailer, installation is not usually offered.
Alternatively, authorized hot tub dealers often include installation as an option along with your purchase. Many buyers get their installation for free – so make sure to ask!
So…big box store, or dealer?
At first glance, you might be tempted by the low prices offered at Home Depot, Walmart, and other big box retailers for generic hot tubs. But with the hidden costs (and headaches) of delivery and installation factored in, along with the lack of warranty and service agreement, it usually makes more sense to buy from authorized hot tub dealers.
Compare prices on a new or used hot tub from authorized dealers (Hot Springs Spas, Sundance Spas, and more) by using our free quote request tool.