Home > Hot Tubs > Used Hot Tubs for Sale
How to find used hot tubs for sale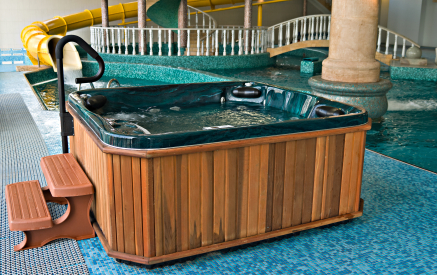 A soak at the end of a long day is a temptation few can resist. And whether you're retired or are just getting started with a young family, there are a number of options for picking up used hot tubs for sale. You can buy one from an individual owner, from a website, through a dealer; there are multiple ways to find them. But before you buy, there are a few things you should know.
Option #1: Buy from an individual owner
In many cases, used hot tubs for sale online are sold by individuals who are either looking to upgrade their own tub, or it's been sitting unused and the cost of operation is more than the owner is willing to pay. Craigslist, Freecycle.org and Ebay are a few popular places to find used hot tubs for sale. In any case, buying a used hot tub is like buying a used car – you want to know how well it was taken care of by the previous owner.
The risk of buying used hot tubs for sale from an individual owner is that there's no guarantee that you're buying a functional hot tub. Scams are also common in places like Craigslist, like this story about a con artist who collected thousands of dollars for used hot tubs for sale that never existed. If you buy from an individual, once you seal the deal, the individual could disappear without a trace, leaving you with a glorified outdoor bathtub – or even with nothing at all. Another negative to buying from an individual is that there's a hassle in delivering and installing the merchandise – it's uncommon for an owner to offer to deliver and install the hot tub, which can be expensive. And if you choose to move and install the equipment yourself, you're putting yourself and your tub at risk of injury and damage.
Option #2: Buy from an online retailer
Another place to find used hot tubs for sale is on a multi-brand retailer's website. Often, these tubs are presented with a stock photo of a brand-new hot tub. While you might believe there's a lower degree of risk in buying from a website than buying from an individual owner, it's the same principal as buying a used car from a general used car dealership. There's no way to tell if it's a lemon unless you test out the product, which you can't really do with a hot tub until you buy it. There's no guarantee that you'll get your money back if you find that the tub is less than satisfactory.
Option #3: Buy from an authorized dealer
Authorized hot tub dealers often keep a stock of refurbished or used hot tubs for sale that past customers have traded in for a newer model. In addition, dealers will often discount and sell floor models as well as those that have been returned by customers for one reason or another. Plus, unlike the models sold online, you may have the option of conducting a "soak test," with the dealer allowing you to try out the tub in the showroom – a great way to find the model that suits your preferences. This is one of the major advantages to buying from a dealer – you can try before you buy.
Another plus is that instead of dealing with an individual or small retailer, you're working with a major brand like Hot Spring Spas, Sundance Spas, or ThermoSpas. Any trouble you might have with your used hot tub can be taken up with your dealer, and if for some reason they're of no help, you can always contact the company's corporate office. One last advantage is that delivery and installation will definitely be offered by an authorized hot tub dealer, and sometimes for free.
The bottom line is this: buying a used hot tub through an authorized dealer provides a guarantee in many cases and may even be able to extend the factory warranty on floor models or similar tubs still within warranty. This method is one of the more reliable methods of purchasing a used hot tub for sale.
Hidden costs of buying used hot tubs for sale
Aside from the asking price, there are many small costs that you'll need to factor into your purchase. This often makes buying used a great option for people interested in saving some cash. Some of the standard hot tub maintenance costs include:
Delivery and Installation of the Hot Tub: $100 - $300+ (depending on delivery location and logistics). Many times, authorized dealers will drop the entire hot tub delivery and installation fee for a new hot tub. It's always worth haggling to get delivery and installation included in your used hot tub price.
Spa Chemicals: $100 to $150 per year
Filter: $40 to $100+
Electrical Repairs or Upgrade to House Exterior: $300 to $1,000+
Pump Repair or Replacement: $200 to $500+
Total Estimated Maintenance Costs: $740-$2050+
Used hot tub buying tips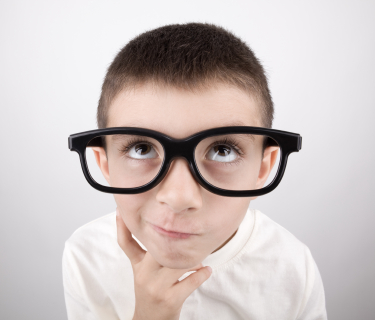 It's important to note that a hot tub stored without water or left to sit for a period of time will quickly begin to deteriorate, with seals and gaskets that can dry out. In addition, condensation collects on electrical components and causes corrosion and faulty connections. Pump motor shafts can rust (faster in coastal climates) and also lock up from lack of use (similar to a car engine). And if the spa has been stored in sub-freezing temperatures for any length of time, you may find a number of leaks in the pipes, pump and plumbing caused by water that has frozen, expanded and damaged the system.
To compare prices on used hot tubs for sale from authorized hot tub dealers of Sundance Spas, Hot Spring Spas, ThermoSpas, Jacuzzi, and other major brands, use our simple quote request tool. It's free to find out exactly what your dream used hot tub will cost and compare prices from several companies.