Try Our Free Price Quote Request Tool!
Phone System Prices
Visitors to B2B Exchange know that it helps to have the right features and a brand that will be there for you, but at the end of the day the price you pay for a phone system will be among the most important parts of the decision. That's why we've assembled actual prices paid for phone systems, straight from our users. Use these figures as a guide as you figure out what to pay during your negotiations.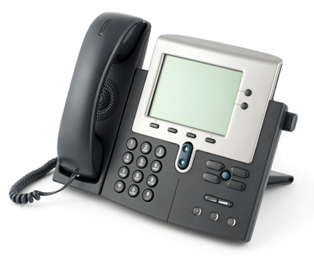 "ESI 50 L base cabinet with 8 ports and 8 - 48 key phones installed and supported for $4693."

- General Manager, Insurance, Newark, DE

"NEC System with 5 basic phones, 2 - 24 button phones with headsets. About $2500."

- CFO, Wholesale, Hickory, NC

"$3600 -- 9/phones with auto attentant, battery backup, voice mail, core system, installation, music on hold and much more."

- Accounting/Finance, Construction/Contracting, Tempe, AZ

"$5200 for 6 line system with 2 cordless, intercom system."

- CEO/President/Owner, Equipment Sales and Service, Lithia Springs, GA

"$3,745. New Nortel BCM-Business Communications Manager phone system with 5-new T7316 Executive Display telephone sets & 2 VOIP soft-phones."

- Accounting/Finance, Construction/Contracting, Gardner, KS

"Paid just over $2,000.00. Included Toshiba brand phones (6) and service. ACT also handled our phone lines and phone service."

- Attorney, Millbrook, AL
"NEC 6 Line phone system with four phones with voicemail and auto attendant. $2,621.96"

- Sales/Business Development, Insurance, Stafford, TX

"$3500 with installation and 8 phones. Installation is at a new location with phone and computer drops."

- Education, Construction/Contracting, North Richland Hills, TX

"EIS system for $3600 with 7 phones (3-48 btn, 4-24 btn) 5 year service contract, bluetooth integration."

- Facilities/Operations, Financial Services, Foothill Ranch, CA

"Toshiba CIX-670 $12,000. Dealer has a good reputation amongst the other business owners in this office park. They are a bit more expensive but have worked well with us to satisfy our needs. "

- CEO/President/Owner, Health Care, Bellevue, NE

"$4295 + tax for:(1) IVX equipped for; 8 Analog Telco line ports, 16 Digital Station ports, 4 Analog Station ports, 12 VoIP Station ports. (10) 48 button executive sets w/speakerphone & display; (1) 4 port, 15 hour, 266 user voice mail package; (1) caller id package; (1) auto attendant package; (1) record on demand package; (1) battery back-up system; (1)installation & training package; and (1) year parts and labor warranty ( with other options )."

- General Manager, Business Services, Shreveport, LA

"Nortel, 4 phones, communications cabinet and software $1053.00."

- CEO/President/Owner, Insurance, Jackson, GA

"The price for an NCE phone system was outstanding. Our monthly cost with wire ring was half of what I expected to pay. The total price not including taxes, interest or wiring was $4400.00. This included one reception phone, two step down phones and 7 two line phones, and voice mail. "

- Purchasing Manager, Non-profit, Sacramento, CA

"We paid $10,000 for touch screen PBX system with installation included and 2 phones per room. There are 45 rooms and 10 extra common area phones."

- Partner/Principal, Travel/Hospitality, Fort Worth, TX

"Paid $2700 for a Cisco System, SSL VPN Security RTR 4 Port Switch, 8 Port 10.100 POE (8pt) Swch, Linksys, Trixbox Pro Basic Appliance, Five Aastra IP Phones, programming and installation."

- Office Manager, Media/Entertainment/Publishing, La Plata, MD

"$3095 4-port voice processing system card, four 10-button digital speakerphone 4-line LCD Toshiba phones, R2 Voice mail system "build-a-bundle" package, cabinet and power supply unit and a processor card."

- Attorney, Russelville, AL

"ESI System for 40 employees with all standard features, $18,000."

- Accounting/Finance, Biotech/Pharmaceuticals, Westbury, NY
Shop for Phone System
There are a variety of options for you to explore as you think about buying a phone system. Auctions, e-commerce and request for quote services all provide you a way to evaluate different models, talk to dealers and ultimately figure out what's best for your phone system needs. Check out the links below for some of the best resources on the web when it comes to shopping for a phone system.
Online Shopping
Auction Sites
Straight Talk From Phone System Buyers
The Internet has enabled the wisdom of the crowds like never before. B2B Exchange brings that wisdom straight to you by collecting the comments and questions of other phone system buyers as they tackle business purchasing head on. If you're not sure what to be looking for in your next phone system, check out the most common thoughts, fears and ideas shared by your fellow business purchasers.
"This what we currently have: Northern California Office: 5 phone lines. Total of 18 extensions. Download speed 4605 kpbs Upload speed 694 kpbs We would like to keep all phone lines and extensions. Southern California Office: 2 lines We currently have no extensions. When I receive a call I place it on hold and they pick it up, but it does hold the line and I cannot use it. Download speed: 847 Kpbs Upload Speed: 239 Kpbs. We would like to get two extensions for this office. we are looking for a phone system that connects the two offices. Voice mail, and split up the incoming calls. Please feel free to contact me by phone or e-mail. "

- Partner/Principal, Health Care, La Porte, IN

"We have had a Samsung PROSTAR 816 system with STARMAIL for the last 10 years. We are moving to a smaller building so we don't need any expansion over what we have now. 5 lines through the system, 2 separate lines (fax and DSL/CC terminal), 9 desktop handsets with display, 1 wall mount handset, 9 voice mail boxes, external (full system) paging."

- Office Manager, Contractor, Macon, GA

"We would prefer to have wireless phones, or mobile phones, that are linked together to one line/number . Employees work outdoors at times, so they would need wirless capability. If at all possible, if the phones have a 2 way radio/chirp, that would be great. "

- CEO/President/Owner, Agriculture, Weatherford, TX

"This phone system is for a small grocery store. The owner is looking for a system where you press one for hours and location, 2 for specials etc. He also needs auto answering so the attendant won't have to be on standby for phone calls. He is installing 2 high speed internet lines for his internet shipping so VOIP would be a good consideration. He also would like paging on the system if possible. He intends to have a phone at each of his 2 check stands and 5 other locations in the store. Please quote a full installation. Thank You."

- General Manager, Retail, Edwardsville, IL

"*5 lines, including dedicated fax line and overlap DSL *up to 10 extensions, with separate personal voicemails *at least 8 handsets with small display *hold function, rollover for busy lines, transfer to extension voicemail. *plan to use existing provider "

- CFO, Business Services, Corning, AZ

"Already have T1/PRI line. Looking to move to VoIP system with advanced call center functionality, 10-20 call center agents, Outlook-voice mail integration, English/Spanish auto-attendant, call accounting & reporting, & 65+ voice mail boxes. Looking at various funding sources, but need bids as a basis for funding requests. CY 2010 target, but possibly sooner. "

- Purchasing Manager, Software, Richmond, MA

"We need a price quote for 28 actual ports or extensions to be used and 27 actual phones. This way, if we want to buy another phone later on down the line, we could do so at a later date, as there will be one additional port that can be used if need be. Here is an exact breakdown of what we need: The receptionist has a panel wherein she can see who is on the phone and she can also just buzz any extension by hitting their one-touch extension number directly, without havinmg to hit intercom and the extension number. We need a 50 expansion bundle We need a 8x16 combo module, 20 voicemail seats, 27 digital phone sets plus installation. "

- Facilities/Operations, Financial Services, Oklahoma City, OK

"Office has current system in place but will not stay when we move in. Unsure of configuration, number or types of lines but the space has 14 or 15 stations with 6 offices, conf. room, breakroom, reception, open area and 4-5 cubicles. "

- CEO/President/Owner, Wholesale, Columbus, OH

"15 voice lines, 8 IP addresses. Fully T1 – 1.5 Mbps. Phone features to include call waiting, call forwarding, voice mail, hold, direct inward dial, transfer call, conference calling, caller ID, 1 toll free number, bundled LD and toll free minutes, unlimited local calls, service agreement. "

- Partner/Principal, IT Services, Manchester, TN

"We are a medium sized church and curently have a partner system with minimal features. We have a 3 line office pool, a separate line for the preschool, and a fax line. We also have FiOS broad band service for our computer network. We need a reliable system but can't afford a big investment at this time. "

- Office Manager, Non-profit, La Pine, OR

"1. We currently have 13 phones and we'll need to replace most of them if not all. And we'll need to purchase additional phones to bring us to 18. 2. We have 4 separate lines and we'll need more – possibly 4 more and DID lines. 3. Features including but not limited to; voicemail, on hold message, on the phone paging, outside line transfers, tracking/recording system, caller ID, name tracking, auto dial directory, new board/system, headsets."

- Partner/Principal, Retail, Mesa, AZ

"I am not sure everything that we will need, or that is available. We will have a salon, that will have a receptionist during business hours. We will need 3 separate phone lines, with 1 main number that rolls over to the other lines if busy. We will also need a fax machine with DSL attached to it. Additionally, we need voicemail that the receptionist can transfer the caller to, or during off hours, the voicemail will pick up, and give the caller the option to choose who to leave the message for, and then direct them to that individual's mailbox. Also, the employees must be able to call in to check their voicemail. "

- CEO/President/Owner, Personal Services, Santa Monica, CA

"Replacing our current home/office Volvaldi - Stardust system. We have 2 lines and 1 dedicated fax line. Our service provider is Cox telephone & high speed digital computer service. We need a basic system that can perform conference call, 2 separate lines for 2 persons, call forward, voice mail, caller ID, intercom cability, and connection to 2 house door bells. I do not know if we have T1 line. "

- Partner/Princpal, Business Services, Vancouver, WA
Phone system Advice
Phone system basics
A business phone system is the key to any company's ability to communicate with the outside world. Purchasing business phones is a decision that must be taken very seriously; mistakes can be very costly in terms of actual and company performance. Almost all simple business phone systems provide basic features such as voicemail and speakerphone.
Basic telephone systems may be appropriate for small offices with less than 10 employees. A vendor can offer up phone quotes for your system of choice with additional features that can help your business: automated attendant, on-hold messaging, conferencing calling, automatic call distribution, and computer telephony integration.
For bigger offices and call centers, powerful multi-line phone solutions like Private Branch Exchange (PBX) systems provide several features for your business. You can also program PBX systems for different implementations and the technology can expand as your company grows.
When you meet with a vendor, get a phone quote that takes your current and future capacity needs into consideration. PBX systems, for example, are expandable phone systems that can fit your needs as your company grows. It's always better to buy a solution that can be seamlessly expanded rather a small system that will require a newer larger system over time.
Other phone system terminology
As you shop for a business phone system, you may come across several different words and phrases that may not seem familiar. Among these terms:
Business phone systems: (also called "small business phone systems", "commercial phone systems", "corporate phone systems", "office phone systems", "biz phone", "biz phones", "digital phone systems")
Expandable phone systems: Phone systems that allow you to build upon your current system as your business grows
Key systems: Phone system for businesses with 5 to 40 employees that provides features not available on standard phones.
KSU-less systems: Phone system for businesses with 10 employees or fewer that provides many enhanced features but is contained in-house rather than connected to a central control unit
Multi-line phone systems: Provides as many lines and extensions you need along with many standard features depending on your business needs.
SOHO phone systems: Small Office/Home Office solutions that can be used with standard rotary or touch tone telephones.
VoIP phone systems: Voice over Internet Protocol systems send regular voice calls over a computer network instead of traditional phone lines. This technology includes many of the standard features of multi-line phone systems.
Points to consider
Are you replacing your current phone system or purchasing an office phone system for a brand new location?
How many lines or trunks do you need for your system?
How many extensions do you need the system to handle?
Do you need your phone system to integrate with any existing systems?
Is a VoIP phone system right for your needs?
Do you need a maintenance contract for your small business phone system?
Which of these phone system features do you need: automated attendant, call routing, music on hold, computer telephony integration, voicemail, headsets, conferencing equipment