Home > Maintenance Management Software > Asset Management Application
Expert tips on finding the right asset management application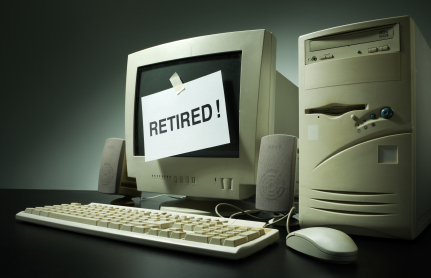 Keeping tracking of your organizational assets is no easy task. But with the proper asset management application, you can consolidate tracking into a single and highly-reportable interface. Doing so reduces the time it takes to reallocate tools, vehicles and similar equipment, providing a highly cost-effective and streamlined means of operation.
When you're comparison shopping for the best asset management application, IT professionals recommend that you choose a provider that's been in business for at least five years. With practically 200 different companies offering asset management tools, the industry is highly competitive. Therefore, those who've been in business the longest carry more weight due to their experience and a level of innovation that has presumably allowed for the above-average sale of their product.
In addition, experts recommend you select someone who's using the latest technology — and that does not include the DOS platform. Though the latest tech will be somewhat more pricey, it's worth the payoff down the road when considering upgrades and expandability.
Asset management application reviews: Siterra, Xassets, and ManagerPlus
As mentioned above, longevity counts for a lot in the software industry. Here's a comparison of three trustworthy asset management application providers and their products.
Siterra Assets, the web-based application — Siterra Assets is a web-based asset management application that is easy to adopt (since there's nothing to install) and even easier to use. Created especially for those who routinely manage multiple assets such as equipment, materials and asset depreciation, Siterra Assets delivers improvements to the productivity and cash flow of your business, due in large part to the on-demand nature of the service — storing your information in a centralized storage and retrieval system that can be accessed through any web browser. Easily store and retrieve maintenance and operations data, documents, manuals, training guides, certificates, test results, photos and a wealth of other attributes related to your line of business.
Xassets, the customizable application — Providing strategic solutions for the entire lifecycle of your asset management operation, the Xassets platform derives its strength from being exceedingly configurable, including functionalities and personalized requirements that aren't available in more expensive products. In addition, you can configure the level of functionality for your business lifecycle, opting for either deep integration or a simple discovery solution. Plus, you can save on licensing fees with the cost-saving freedom of turning 'on' or 'off' individual features.
ManagerPlus, the client-centric application — Widely recognized as a leader in CMMS solutions, ManagerPlus provides an extremely short learning curve. Among its other primary benefits are the potential to eliminate most paperwork, organizing all records into an easily accessed and searchable database. This promotes the quick retrieval of information, a benefit that's crucial to employees who deal directly with clients or customers. In addition, ManagerPlus is ideal for cost-effective inventory management, recommending proper inventory levels, eliminating obsolete inventory materials and tracking critical parts to ensure you always have an appropriate supply on hand.
Pricing for all solutions is typically organization and feature-specific and therefore provided by individual quote only.