Try Our Free Price Quote Request Tool!
Maintenance Management Software Prices
Visitors to B2B Exchange know that it helps to have the right features and a brand that will be there for you, but at the end of the day the price you pay for maintenance management software will be among the most important parts of the decision. That's why we've assembled actual prices paid for maintenance management software, straight from our users. Use these figures as a guide as you figure out what to pay during your negotiations.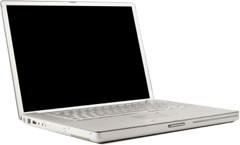 "Work order software and inventory $40.00 per month"

Buyer, Non-Profit, Mount Vernon, IN

"EZMaintenance for Windows from Link It Software Corp. complete software package w/1 user license. Software is simple and user freindly and does what I need it to do without all the other junk that I don't need. $1345.50 "

Facilities/Operations, Manufacturing, St Paul, MN

" $260 per month for 3 User Seats and 10 Requestor Seats"

Facilities/Operations, Manufacturing, Plattsburgh, NY

" $10,000 per annum based on approximately 200 users, and 10 administrative users"

Facilities/Operations, Manufacturing, Austin, TX

"EZ Maintenance software $2,000 + import utility ($300.00 value) free. 1 year customer phone support ($300.00 value) free. Overnight delivery - free."

Buyer, Manufacturing, Somerset, NJ

"$2419 included software, service agreement, and license agreement."

Facilities/Operations, Health Care, Dubuque, IA
"1,895.00 Included 2 hours of training, able to purchase extra license for other users within the facility, user friendly."

Buyer, Health Care, Witchita, KS

"$40.00 per month per user for their web-based product where they host the database. $300 for the initial configuration. There is optional additional training at $300 per session that we have not purchased at this time."

Buyer, Manufacturing, Haltom City, TX

"$2100, the inclusions were four user terminals, a requestor for work orders on unlimited terminals, software updates and special reports ordered every 6 months. e-mail capable module for radio text messaging, responder e-mail module, inventory and PO module. Barcode scanner upgrade."

General Manager, Manufacturerr, El Pasoo, TX
Shop for Maintenance Management Software
There are a variety of options for you to explore as you think about buying maintenance management software. Auctions, e-commerce and request for quote services all provide you a way to evaluate different models, talk to dealers and ultimately figure out what's best for your maintenance management software needs. Check out the links below for some of the best resources on the web when it comes to shopping for maintenance management software.
Online Shopping
Other Resources
Straight Talk From Maintenance Management Software Buyers
The Internet has enabled the wisdom of the crowds like never before. B2B Exchange brings that wisdom straight to you by collecting the comments and questions of other maintenance management software buyers as they tackle business purchasing head on. If you're not sure what to be looking for in your next maintenance management software, check out the most common thoughts, fears and ideas shared by your fellow business purchasers.
"(a) must be network capable; (b) must be able to add an additional facility at a later date; (c) must be able to import existing data from our current AS400/iSeries system (Excel?); (d) must have ODBC capabilities; (e) must be able to generate all work orders for the cyclic requirements, based upon an ending date (all dailys, monthlys, semis, annuals), even if the current ones are not closed; (f) departmental open order listings must include the task name and detailed procedures; (g) must accommodate monthly activities (not 28, 19, 30, 31 days); Also, need pricing for adding additional facilities, and annual maintenance and support "

IT Purchasing, Manufacturing, Philadelphia, PA

"I am a Lead Mechanic at Werner Transportation and am looking to buy a Dell lap-top to help me in my job. I'm looking for a program for the ISX-15 Cummins engine I am the guy who always has to have the new toys - I want this, I must have this! "

Lead Mechanic, Transportation/Logistics, Omaha, NE

" We need a program that is user friendly and does not take a large amount of time to implement. One that can generate weekly, monthly and yearly reports. A program that allows us to assign specific task to specific people, as far as preventive maintenance is concerned, and keep a record of these task as they are completed by the employee."

Operations, Non-Profit, Washington, DC

"Weekly Dispatch display board showing all jobs open/pending at a glance with description of project, and str number with state. Currently using QB Enterprices and "A Better Way" T-card system."

Owner, Business Services, Portsmouth, NH

"We are an HVAC mechanical contractor with preventative maintenance requirements for specific clients. We would like a program to allow us to keep better track of their equipment, equipment details, misc. data, etc. and be regularly prompted on various items to check for or schedule for service. We want to be better informed and be more efficient in the process."

Mechanic, HVAC, Portland, ME

"We are exploring the possibility of developing a preventative maintenance program that utilizes bar coding . The idea is to bar code the equipment, such as a chiller, and track all the maintenance that has been performed and is also scheduled, including work orders, etc. The information would be downloaded using the bar coding."

Buyer, Electrical Services, Manhattan, KS

"We are looking for a computer program which will not only save our vehicle records but also allow us to sort through by vehicle/equipment. It will be updated everytime we undergo maintenance or repair on any vehicle or piece of equipment. A program that is easy to use for those incompetent with computers ."

Manager, Automotive, Pasadena, CA

"We have 32,000 sq feet and 26 employees and about 50 machines to maintain. I am looking for software that will produce a ticket when a maintenance is due for a given piece of equipment. Cost around $300 ."

Foreman, HVAC, Raleigh, NC

"We perform maintenance & repair services for offshore electric power generation packages, therefore looking for a software program to implement O&M service procedures , coordinate periodic maintenance schedules, reporting & historicals."

Admin Assistant, Electrical Services, Tiverton, RI

"We need to generate and print out PM WO weekly, quaterly, semiannual, annual and daily. We need to print an open WO. Actually we have no CMMS, so we're looking for some advice for CMMS implementation in our Mexico facility. Thank you."

Owner, Manufacturing, San Antonio, TX

"I would like the software to be able to handle multiple categories : transportation, guest rooms, housekeeping, public room reservations in addition to facility work orders, asset management, refurbishing records and preventive maintenance. Thank you."

Operations, Hotels, Blue Springs, MO
Maintenance Management Software Advice
Read more about Maintenance Management Software:
Maintenance Management Software Basics
Investing in maintenance management software can pay remarkable dividends in the future. Regular maintenance will help you equipment and facilities last longer and run more efficiently. In addition, knowing what maintenance is coming up can help you better plan for expenses and equipment down time.
MMS - also known as enterprise asset management or preventative maintenance software - is a complex system that deserves careful evaluation. Many MMS installations fail in their first year due to a lack of adoption or improper training, so make sure the supplier you choose has a track record of success.
Points to consider:
What type of organization do you need maintenance management software for?
What functions and features are most critical for you?
How many maintenance employees do you have?
How many employees will be using this software?
Are you interested in a web-hosted (ASP) solution?
What is your estimated budget?
Will you need installation & training services?